Contemporary addiction treatment methods will give you complete rehabilitation.
Drug use is one of the major global concerns that is taking on the scale of a global epidemic, while addictive disorders are among the most common diseases of modern man. Numerous studies indicate that the situation is alarming. According to a recent study, the fatal consequences of alcoholism come third, just behind cardiovascular and malignant diseases. We should also not ignore addiction to pills faced by both younger and older generations. Also, the increasing use of synthetic drugs, as well as the steady increase in illegal production, is exacerbating the already worrying situation.
Although addiction is considered to be an individual problem, in fact, drug addiction destroys families. Psychoactive substances directly or indirectly affect all stages of the life cycle of all family members, impeding their normal functioning in the personal, family, professional and social spheres.
Unfortunately, it is often the case that a family member refuses rehabilitation. One of the reasons for not being motivated is the use of outdated, painful treatments that ultimately lead to methadone addiction or relapse. This is why VIP Vorobiev clinic emphasizes the importance of modern methods of treating addiction.
Contemporary addiction treatment methods are based on an individual approach
Abuse of psychoactive substances has previously been considered a caprice and moral weakness, so there was no addiction treatment. It was not until the mid-20th century that the World Health Organization included addiction in the International Classification of Diseases. Thanks to the new classification, addictive disorders are now regarded as a chronic condition. The risk of relapse is present in the same percentage as in asthma, diabetes or arterial hypertension.
However, classification was not enough to eradicate the problem. There is still some stigma and condemnation of society. Fortunately, in recent years, modern methods of treating addiction have been developed. They are based on new knowledge of brain functioning, that is, on the effect of psychoactive substances on its functioning.

As psychoactive substances have been found to have a direct effect on dopamine and serotonin, treatment of cocaine and other opiate addicts aims to eliminate this effect in the long run. Only in this way permanent recovery is possible without the risk of relapse.
Modern methods of treating addiction are painless
Addictive disorders are complex, which means there is no single method. It is already necessary to determine the degree of dependency, as well as the needs of the patient that led to the problem.
This is the foundation of modern methods of treating disorders at VIP Vorobiev clinic. Painless detoxification from opiates stands out among these.
Just as its name implies, it is a therapy that cleanses the body of a harmful substance, without the severe and painful effects of withdrawal. In the short term, it not only restores the balance but also preserves the nervous system.
Painless detoxification at VIP Vorobiev clinic includes a number of treatments, such as ultra-rapid detoxification, Neurojet therapy (N.E.T.), pharmacotherapy. They are prescribed for each patient individually and based on detailed diagnostics. They are conducted exclusively under the constant supervision of specialists, psychiatrists and psychologists.
With its incredible and rapid effect, Ibogaine has revolutionized addiction treatment. Even people who have previously doubted rehabilitation can now say that addiction is indeed curable. Because in just one treatment with Ibogaine, mental addiction is eliminated.
Namely, Ibogaine acts on the addiction centers in the brain, restoring their normal functioning. So, the production of serotonin, which was once only possible under the influence of drugs, is now natural. At the same time, Ibogaine recovers nerve cells so the patient becomes aware of the negative consequences of addiction as well as the main source of the problem. Therefore, we can freely say that Ibogaine is a special kind of modern treatment method with a psychotherapeutic effect.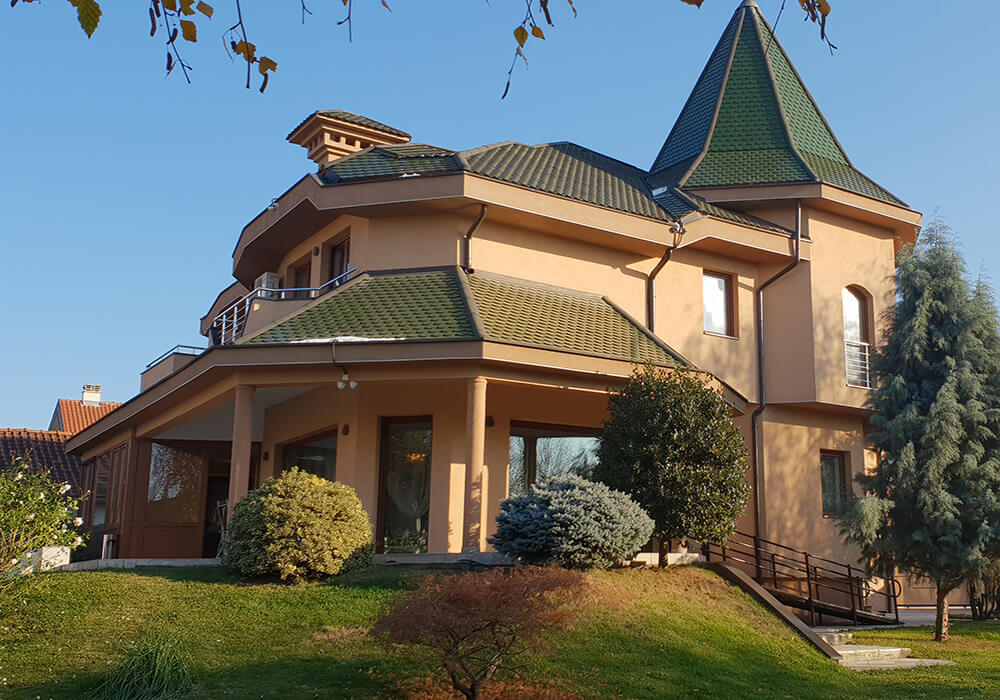 Ibogaine treatment is also applied with us, at VIP Vorobiev clinic. The expert team of the clinic is made up of experienced renowned specialists and psychiatrists. It is not surprising that patients who seek help at our clinic come from our country but also from all over Europe.
Apart from the most effective modern methods of addiction treatment, VIP Vorobiev stands out from other centers by its luxurious accommodation that includes the use of a gym, swimming pool and hot tub, while you and your family are guaranteed privacy from welcome at the airport or station to outpatient treatment and support after your stay at the clinic.
Leave a reply