Treating alcohol addiction – 7-day procedure
Alcohol has been the most used drug or psychoactive substance since the earliest times. That is why its harmfulness has been known from ancient times. Unfortunately, this was not enough to prevent its use.
Alcohol causes most problems in society. Its availability, legality, as well as the social character of its consumption is to be blamed for this.
Drinking alcohol, even in small amounts, damages the user's psyche. A glass of beer or spirit changes the nervous system. Regular use affects the entire body and can lead to disease and death.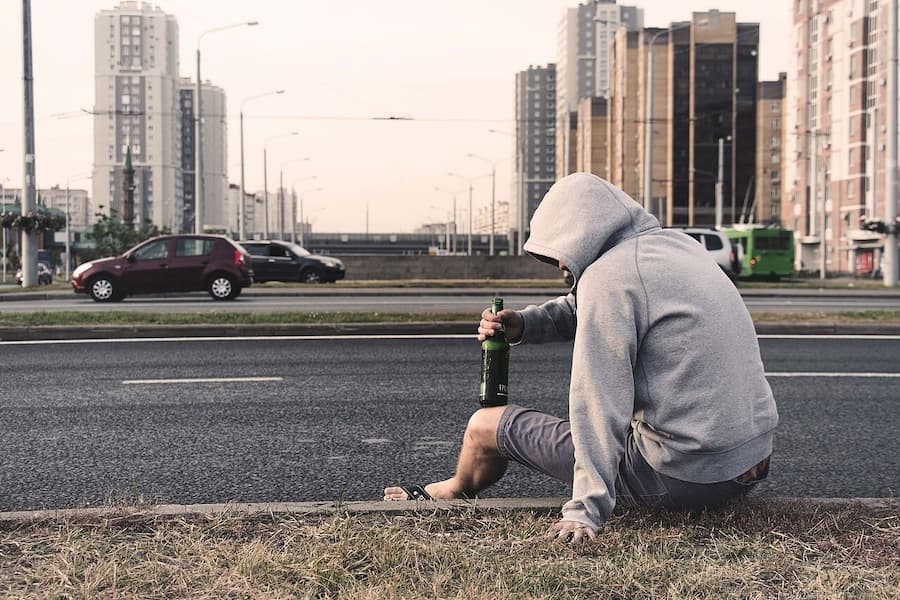 If the person had plans, valued his family, career, had a reputation, was engaged in sports, it all now seems dumb and unnecessary. Alcohol starts to take the main place in the value system. That is why social degradation begins – loss of family, work, social status.
Over the years, these symptoms become more and more intense, and the person finds it harder to bear hangovers, begins to seek a means to help him deal with the abstinence syndrome. And he finds it if drinking more alcohol, he feels better for some time. It is this that leads to the regular use of alcohol, when a person needs wine, beer, or vodka just to feel "normal" and not have a nauseous hangover. In the morning, they may swear that they will not drink again, but already within a few hours they will take alcohol again.
The consequences of chronic alcoholism:
It is about the so-called third stage of alcohol addiction. Until then, changes in the body become irreversible. Due to a disturbed metabolism, nutrition, toxic effects of alcohol, the outward appearance of the patient changes – skin, face, movements change, tremor appears. The memory, higher nerve activity are worsening, there is a breakdown of personality, dementia.
Internal organs, liver, blood vessels, heart are also destroyed and patients' days, unfortunately, are doomed. There is always a way to stop this vicious circle, but the problem is that for a very long time the addict refuses treatment as he does not consider himself ill. Further we give you advice to help a dear person who has fallen into the trap of addiction and how to avoid manipulation on his part.
Alcohol addiction treatment phases
1. Diagnostics – the first and very important phase of treatment. The essence of the diagnostic is to assess the physical and psychological condition of the patient. For the assessment of the patient's physical condition, a standard diagnostic examination includes:
For the assessment of the patient's psychological condition, a standard diagnostic examination implies psychodiagnostics (psychological tests that determine the level of addiction, the extent of the effect of taking benzodiazepines on mental health, whether there are signs of mental disorders, whether there is depression, what the degree of motivation for healing is, self-criticism and preservation of voluntary mechanisms.)
After diagnostics, the results are considered by a team of physicians to develop a strategy and treatment plan. In the event that the diagnosis reveals more serious deviations in the tests, the presence of a risk factor, or the patient has chronic accompanying illnesses, additional tests are organized as required, and therapy for the accompanying illnesses is prescribed. Depending on the problem, an MRT, EEG, ultrasound, X-ray, endoscopy, medicines and narcotics concentrations analysis, examinations of cardiologists, neurologists, endocrinologists, infectologists, etc. can be done. These additional tests are not included in the price of this treatment package and are charged additionally.
2. Detoxification – depending on the diagnostic results, an appropriate method for body detoxification from alcohol and its toxic residues, elimination of unpleasant and dangerous symptoms of the abstinence syndrome, or a complex of methods that will give the best result is selected for each patient individually.
After several days of alcohol consumption there is a risk of developing an epileptic seizure or alcoholic delirium. Therefore, detoxification is very important as it does not only include infusions, vitamins, hepatoprotectors, amino acids, but also a complex of products that protect the brain, normalize the work of the heart, liver, kidney, peripheral nervous system. The detoxification process lasts from one to two days in easier cases and from five to seven days in severe cases.
3. Psychostabilization – after the abstinence syndrome passes and the patient begins to feel better, addiction does not pass, unfortunately. The most important phase of treatment then takes place – the phase in which a negative attitude towards alcohol is formed. Special procedures that allow the patient not to suffer from a lack of alcohol, but to feel comfortable while sober.
Psychocorrection involves different types of psychotherapy – individual, group, family. Education, transactional analysis, behavior therapy – the most appropriate method is selected for each patient individually. Close family members are actively involved in this phase.
4. Pharmacological blockade – at the end of treatment, a pharmacological blockage in the form of Disulfiram is envisioned. It is in the form of tablets, depot injections, implants. Blockade is an important component that ensures the certainty of treatment outcomes. The recommendation of our clinic is for the patients to be protected by Disulfiram for 12 months.
5. Anti-relapse outpatient support – one of the most important stages in the complete recovery of addicts is the stage of preserving treatment outcomes. The clinic is in contact with the patient and his family for at least a year. Observing of the rules of outpatient care and monitoring of the activity plan, development of a new lifestyle, taking of supportive medication therapy, visits to follow-ups help the patient feel safe and comfortable during sobriety and provide a high percentage of treatment success.
Our program includes the transport of the patient from an airport or a station to our clinic as well as a return after treatment. At our clinic, doctors and nurses are available for patients 24 hours a day and seven days a week. All doctors are certified anesthesiologists, psychiatrists and psychologists with 10-25 years of experience. The clinic employs more than 60 people. Security of patients and staff is taken care of by the security guard. The facility is also under video surveillance.
Patients are placed in comfortable rooms that have all the elements for a comfortable stay at our clinic. Rooms are cleaned twice a day. In free time, patients can use a living room, swimming pool, hot tub, gym and a gazebo. The clinic also has a safe in which patients can leave their personal belongings that should not be left in the rooms.
We can assist those foreign patients who need a visa with getting it. If patients from abroad have an escort, in the form of support, they can stay at our clinic.
Alcohol addiction treatment program – Laboratory diagnostics, Detoxification, Psychostabilization, Disulfiram blockade for 2 months, 12 months of anti-relapse support – lasts 7 days at the institute. If it is impossible to perform detoxification successfully within seven days, additional days are charged separately.
other Treating alcoholism: