Zolpidem is a sedative-hypnotic drug used for the short-term treatment of insomnia. Zolpidem elicits a relaxing effect on the central nervous system by inhibiting brain activity. It is considered safe for the short-term treatment of insomnia; however, tolerance may develop depending on time used, dosage used, and frequency of use. Tolerance to the drug causes the body to be accustomed to the drug's presence, thus requiring a greater dose to get the same results.
Continuously satisfying tolerance raises the risk of addiction, which may negatively impact users' physical, behavioral, and psychological health. The unlawful purchase of the drug and its recreational usage are other factors that contribute to the high rate of its addiction.
This article will shed light on addiction and suggest techniques for overcoming ambien addiction.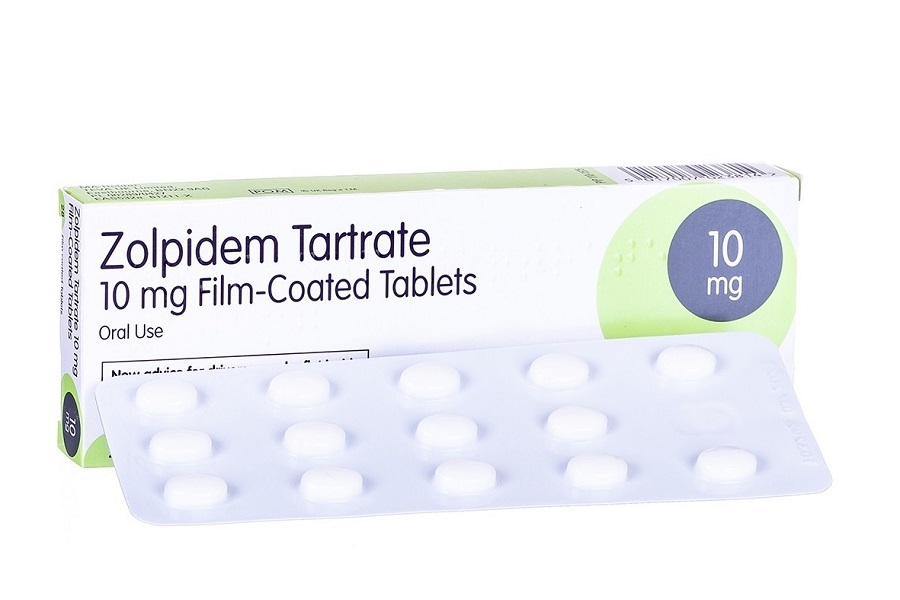 What is Zolpidem
Zolpidem is a central nervous system depressant that works by inhibiting the GABA receptor, similar to benzodiazepines. Ambien is the common brand of Zolpidem; however, there are many other brands including Edluar (sublingual tablet), Intermezzo (sublingual tablet), and ZolpiMist (oral spray). Ambien is available as both an immediate release and an extended-release formulation. The immediately released form is either white or pink in color and oval or oblong. Ambien CR, the extended-release version, comes in spherical pink or blue tablets. Slang terms for Zolpidem include "sleep easy," "no-gos," "zombie pills," "tic-tacs," and "A-minus."
Indications for Use
Zolpidem is a prescription-only medicine for the short-term treatment of insomnia. The immediate-release formulation is used to initiate sleep, while the extended-release formulation maintains sleep overnight.
Zolpidem Analogs
The term "Z-drugs" refers to Zolpidem and its analogs. Eszopiclone and Zaleplon are common analogs of Zolpidem. They all act via the GABA receptor to varying degrees.
The Effects of Zolpidem Abuse
Low doses of Zolpidem are thought to be safer than benzodiazepines. Despite this, its abuse comes with ambien addiction side effects that may be life-threatening.
Short-Term Effects
The most common short-term effects of Zolpidem are stomach upset, dizziness, and headache. Those side effects are common within the therapeutic dose. Ambien can easily overdose which could cause coma, brain damage, or death.
Long-Term Effects
Ambien use over an extended time can lead to tolerance and dependence. Dependence may precipitate Zolpidem addiction and withdrawal symptoms, making it a challenge to quit the drug. The long-term effects are:
Symptoms and Signs of Zolpidem Use
Being familiar with the signs and symptoms of Zolpidem use will be a good guide for the user to know when to seek medical intervention. Signs and symptoms are grouped under physical, behavioral, and psychological categories.
Physical Symptoms
Physical signs of affect the circulatory, pulmonary, digestive, and sensory systems. Examples are as follows:
Psychological Symptoms
Psychological symptoms are the result of long-term use of Zolpidem. Some of the symptoms are as follows:
Behavioral Symptoms
Behavioral symptoms are visible effects of Ambien use over an extended time. The most typical behavioral indicators are:
Ambien Treatment Options
Depending on the severity of the users' addiction to the drug and the likelihood that they may experience withdrawal symptoms, there are various treatment options. These options include the following:
Medically supervised detoxification
To completely wean patients off Zolpidem, post-treatment support is essential. The goal is to increase Zolpidem addiction recovery and help the user fight the temptation to use the drug again.This type of support increases the likelihood of healthy living and decreases the potential relapse.
Medical Treatment for Ambien Addiction
Detoxification is a medical approach for Ambien addiction treatment. This is a medically supervised therapy option for Zolpidem addiction, involving gradually weaning users off the drug. There is no medication for the treatment of Ambien addiction.
Inpatient Treatment vs. Outpatient Treatment for Ambien Addiction
The treatment approach depends on the extent of the addiction and its overall impact on the users' physical and mental health.
For patients who have a risk of seizures following the withdrawal phase, inpatient care is an ideal option. Medically supervised detoxification is carried out while the patient is being admitted to rehab for Ambien addiction. Mental addiction therapy is an umbrella term for behavioral therapy, group therapy, addiction therapy and education. Other treatments may also be included in the mental addiction therapy group.
People with less severe symptoms receive treatment outside of the ambien addiction treatment centers. They have the opportunity to live normal lives while obtaining therapy. After the detoxification process has been successful, follow-up counseling is started to prevent relapse and ensure the users do not return to drugs.
Process and Stages of Zolpidem Addiction Treatment in the VipVorobjev Clinic
It may be challenging for you to come to terms that you need medical intervention for Zolpidem addiction. It can also be difficult to agree to treatment. At VipVorobjev Clinic, are aware of this difficulty and have set up a system to effectively address it. To calm your fears, we provide a free initial consultation with licensed addiction therapists. This step is crucial to getting patients in the right mindset.
Average Length of Ambien Treatment
The average length of Ambien addiction treatment depends on the individual and their unique characteristics. Recent addictions will be treated in an outpatient facility for a few weeks. Severe addictions may be treated in an inpatient facility for a couple months.
Effectiveness of Treatment for Ambien Addiction
Although we are confident in the efficiency of our detoxification procedure due to the overwhelmingly positive feedback from our Zolpidem addiction recovery treatment process, it is equally vital to stress that treating Zolpidem addiction is a lifelong journey. The process of detoxification may only last a few weeks, months, or years, but the resolve to remain drug-free requires a lifetime commitment. You must eliminate influences that could tempt you to resume drug use and create good relationships that will ensure a healthy lifestyle.
Cost of Zolpidem Addiction Treatment
The cost of treatment is not fixed and it is a factor of the length of your addiction program, and whether your program is inpatient or outpatient. Typically, the cost of Zolpidem addiction treatment may range from 2,700 €.
Doctors
The VipVorobjev Clinic offers quality addiction treatment programs and facilities. Our drug addiction specialists are highly-trained and experienced; they have helped hundreds of addicted individuals get back to their healthy lifestyles. Our drug addiction medical professionals only use the best Zolpidem treatment practices.
Patents and Certificates
The best acute care treatment of Zolpidem patients at VipVorobjev Clinic helps us stand out among other facilities. We are DAACC (Drug, Alcohol and Addiction Counselor Certified). Our certified and registered addiction specialists will help you begin a new life without addiction.
"My addiction to Zolpidem was the hardest part of my life I never want to relive. VipVorobjev clinic has helped me recover from my addiction and develop a new perspective on life."
"Zolpidem is difficult to beat especially when you're completely dependent on it. Thanks to the VipVorobjev clinic that helped me throughout my recovery journey and led me to a sober and healthy life."
other Treating pill addiction: