Benzodiazepines are a class of hypnotic-sedative drugs that are commonly prescribed for a range of conditions, including anxiety, seizures, and insomnia. Benzodiazepines have high additive potential.
The mainstay for the treatment of benzodiazepines withdrawal is detoxification; a gradual taper off of the drug over a period of time to reduce the severity of withdrawal symptoms and aids the users' coping mechanism.
The article will explore the rapid and ultra-rapid benzodiazepine detoxification, its indications, contraindications, and more.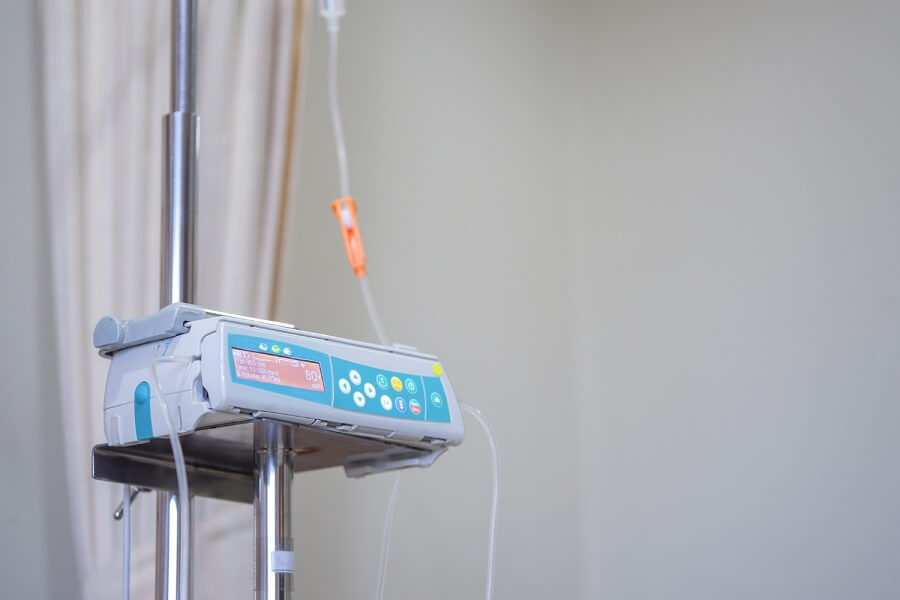 What is Benzodiazepine Detoxification
Benzodiazepine detoxification is an expert-supervised process to wean a benzodiazepine addicted user off the drug. The process is a gradual taper off of the drug over a long period of time in order to reduce the severity of the withdrawal symptoms, thus aiding the users' coping mechanism. The traditional method is slow and comes with high risk of withdrawal symptoms; clinicians now use a rapid or ultra-rapid detoxification process.
List of Benzodiazepines
Drugs in the class benzodiazepines include:
Benzodiazepine Detox Protocol
The detoxification process starts with exhaustive diagnostic procedures to assess the extent of the addiction and design an individualized approach for the treatment. After that, the patient will have a consultation with the expert to reduce their fear about treatment.
If a user is addicted to short-acting benzodiazepines like alprazolam, they may be switched to a long-acting one such as diazepam before starting detoxification. The patient may be co-prescribed with other medications including antidepressants and beta-blockers to manage the withdrawal symptoms. Detoxification is just one part of treatment; there should be a psychological support follow up visit to help support and promote healthy living.
Indications for the Procedure
Detoxification is done for addicts that have severe physical and psychological addiction symptoms.
Contraindications
Detoxification should not be performed on patients in a terminal condition with pronounced heart, liver and kidney problems. The patient's condition must first be stabilized in order to successfully tolerate the procedure. If the patient has an intolerance to the drugs, other drugs are used.
Rapid and Ultra-rapid Benzodiazepines Detoxification Techniques
The rapid benzodiazepine detoxification procedure is a modified approach to hasten the detoxification process with reduced or no withdrawal symptoms. The traditional approach can last for up to 90 days, while rapid detoxification can be as short as six days.
During rapid detoxification, patients are infused with intravenous flumazenil; a benzodiazepine antagonist, for a period of 6-8 days. Flumazenil binds with the same receptor in the brain as benzodiazepine, keeping the chemistry of the neurotransmitter in balance. Consequently, patients experience little or no withdrawal symptoms, though patients may feel exhausted halfway during the treatment. After 7-8 days, the body will be free of benzodiazepines.
Ultra-rapid detoxification is similar to rapid detoxification; however, in the ultra-rapid process, a patient is rendered unconscious with anesthesia, thus hastening the process. Since the withdrawal symptoms occur while the patient is unconscious, the ultra-rapid method is more comfortable.
Benzodiazepines Detox Process
The benzodiazepines detox process begins with a diagnostic procedure to assess the extent of the addiction and health status. Users that are addicted to short-acting benzodiazepines may be switched to long-acting benzodiazepines. Long-acting benzodiazepines decrease the likelihood of severe withdrawal symptoms and aids the coping mechanism. Furthermore, patients may be prescribed medications such as anticonvulsants and antidepressants to treat the withdrawal symptoms. Detoxification is then followed by a series of psychological support sessions.
Preparing the Patient for Benzodiazepines Detoxification
A baseline examination is performed before detoxification in order to rule out severe internal organ disorders that could interfere with the process. The patient is sedated for a rapid procedure and anesthetized for an ultra-rapid procedure.
Is it Safe to Detox at Home
Detoxing at home can be dangerous and should not be attempted. Detoxification should only be done under expert supervision because of its potential life-threatening consequence.
Benzodiazepine Detox Time
It takes about a week to treat benzodiazepines addiction using the rapid detoxification process. The average length of treatment varies from one patient to another, depending on the severity of the addiction, the overall health status, and existing support systems.
Benzodiazepine Detoxification Symptoms
Benzodiazepines detoxification symptoms may include:
Benefits of Rapid Benzodiazepines Detox
The benefits of rapid detox are:
Complete detoxification is achievable
Mostly devoid of severe withdrawal symptoms
Reduced intensity of physical craving
Patients can quickly return to their normal life
Addiction Treatment after the Detox Process
Detoxification is just a part of addiction treatment; patients are prescribed non-addictive medications to manage the withdrawal syndrome. Also, there should be a post-treatment psychological support follow up to help patients stay away from drugs.
The Cost of a Benzodiazepines Detox
Rapid benzodiazepines detox cost 2,700 €, depending on the users extent of addiction.
Doctors
At VipVorobjev Clinic, we have highly trained and experienced addiction treatment specialists with a proven record of hundreds of users who have been saved from the tormenting effect of drugs. Our drug addiction medical professionals only use benzodiazepine addiction treatment best practices.
Patents and Certificates
The best acute care treatment of benzodiazepines patients at VipVorobjev Clinic makes it stand out among other facilities. We are DAACC (Drug, Alcohol & Addiction Counselor Certification) certified and registered addiction specialists to help you break the cycle of substance abuse and begin a new life.
"I have suffered from an anxiety disorder since childhood. At some point my life without Valium became impossible, and the effects of the pill stopped coming on. I almost died when I took 5 pills in a row to reduce my anxiety. I came to this clinic specifically for detox. Everything was quick. Now I attend anxiety treatment groups."
"I was very afraid of detox, this clinic was recommended. Thank you for breaking my vicious bond with sleeping pills."