Bath salt addiction has become an increasing concern. We can categorize bath salts under manufactured drugs as a cathinone substance. The latter drug is a stimulant, which people derive from parts of Africa and the Middle East from the Khat plant.
This article covers everything you need to know about bath salt addiction treatment, bath salt addiction symptoms, bath salt treatment centers, designer drug bath salts, and bath salt addiction recovery.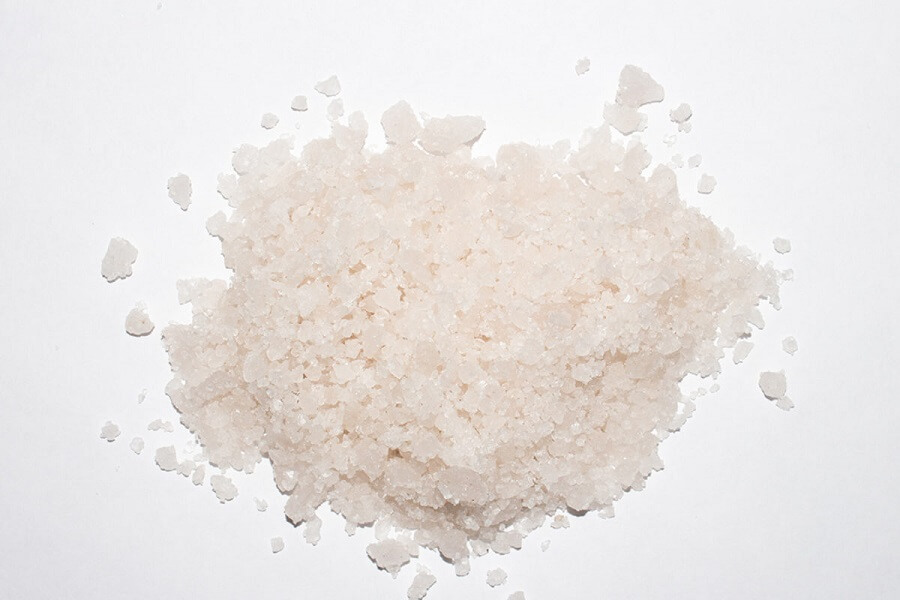 Side Effects from Bath Salt Use
There are many side effects to using bath salts. Depending on the specifics of this substance, users can experience a wide array of unwanted symptoms. Some of these include:
Symptoms and Signs of Bath Salt Use
If you notice that your loved ones are acting suspiciously, be aware that any type of addiction can be treated more easily when action is taken on time. This is why it's important to pay attention to any signs of troubling behavior. Some signs of addiction to bath salts include:
Consequences of Using Bath Salts
People addicted to using bath salts will become vulnerable to several cognitive issues in the long term. There can be several fatal side effects, like brain swelling and seizures. Let's take a look at the possible consequences of using bath salts below:
Bath Salt Treatment Options
Medical Treatment for Bath Salt Addiction
Bath salts are an intensively toxic drug category, and abusers can suffer various mental and physical impairments. As for bath salt addiction treatment options, abusers will first have to withdraw from the drugs through inpatient or outpatient programs.
Behavioral Therapy Treatment for Bath Salt Addiction
Depending on the addiction's severity, individuals will first have to detox from the bath salts entirely in a rehab facility and undergo 24/7 monitoring by doctors and counselors. Next, outpatient programs and formal addiction therapy will help abusers recover from addiction.
It can include cognitive behavioral therapy programs in both individual and group sessions.
Inpatient Treatment vs. Outpatient Treatment for Bath Salt Addiction
Inpatient Bath Salt Treatment
Rehab can help individuals struggling with an addiction to bath salts overcome their serious problems. This entirely depends on how a patient responds to rehab and copes with their life after, whether for good or bad. However, as mentioned above, there are two treatment plans that addicted individuals can choose, including inpatient and outpatient care.
From a comprehensive view, the inpatient treatment option is typically beneficial and the better choice for patients. If your addiction is getting more severe and your health is rapidly declining due to your bath salt addiction, a treatment plan with supportive care 24/7 is the best option.
Outpatient Bath Salt Treatment
The outpatient option is intended for those who want a more independent program while needing professional medical help to overcome their bath salt addiction. Those who are confident that they will manage to sober up with little help but can manage the rest independently can be better off with outpatient care.
Stages of Bath Salt Addiction Treatment in VipVorobjev Clinic
Diagnosis of Bath Salt Addiction
At the VipVorobjev clinic, the onset of your treatment will begin with a thorough initial assessment to diagnose the severity of your situation. This will also include a complete physical checkup, an evaluation of your living conditions, and a psychiatric assessment.
Bath Salt Detoxification Treatment
The clinic's doctors will first use detoxification techniques for people addicted to bath salts to help alleviate or reduce their symptoms. With bath salt addiction, patients are at risk of several major health risks, which medical experts alleviate at the clinic while allowing patients to recover from the drugs in their system.
The doctors and medical experts also work on helping patients adjust to a life without drugs.
Average Length of Bath Salt Treatment
While the severity of your bath salt addiction will determine the length of your treatment plan, the process does not typically last beyond a few days to a week or so.
Effectiveness of Treatment for Bath Salt Addiction
Overcoming an addiction to drugs like bath salt is not easy. A patient will typically experience drastic changes, such as intense cravings and an unrelenting urge to use the drug. Hence, it is all the more important for patients to persevere.
At VipVorobjev, we assist patients in slowly reducing their consumption and withdrawing from the drug altogether. At the same time, we also work on a personalized plan to cater to each patient's needs.
Some of the facets we specifically work on include:
Cost of Bath Salt Addiction Treatment
The cost of an addiction treatment plan varies according to the cases of abuse and the length of the program. At VipVorobjev, we always make sure to offer comprehensive treatments that affect the very causes of addiction, thus eliminating the craving entirely.
If you are interested in finding out more details about our program and the price for bath salt addiction treatment, call us or contact us via message or email.
Doctors
Our rehabilitation clinic and center are proud to have a team of qualified, trained, and experienced medical professionals and drug specialists. We cater to a host of patients suffering from varying levels of addiction.
Our team of experts analyzes your case in detail, curates an individualized plan, and provides every service possible to best care for and treat a certain issue.
Patents and Certificates
VipVorobjev is the proud winner of the Rose Paracelsus award for providing the best-individualized treatment and care for drug addicts.
"My addiction was affecting every part of my life and my sanity, to the extent that I started hearing voices in my head and seeing hallucinations. At VipVorobjev, I finally received a completed individualized treatment plan that helped me get rid of my demons and solve my addiction problem for good. "
other Treating drug addiction: