Cannabis is a widely misused substance globally, yet numerous myths persist. Commonly known as marijuana or weed, this dangerous drug comes from the cannabis plant and is highly addictive.
If you regularly use marijuana and experience cravings when not using it, you may have developed a cannabis addiction. Read the article below to know all you need about cannabis addiction.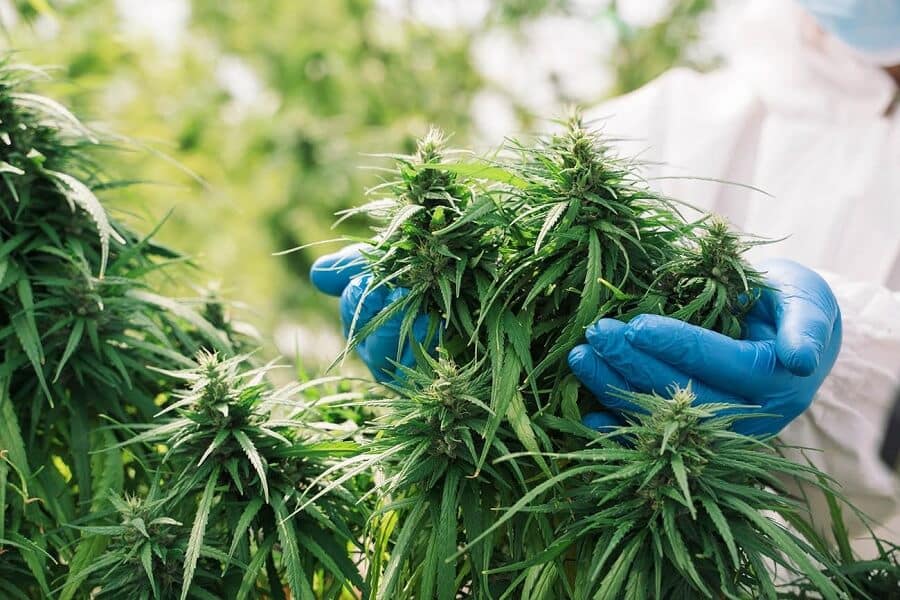 Types of cannabinoids and their effect on the body
Following are some common types of cannabinoids and their impact on our bodies.
CBD:
Another prominent cannabinoid that comes from the cannabis plant is cannabidiol. It has become popular since the United States federal government has legalized hemp. Many people use products with cannabidiol because of its numerous benefits. This drug reduces chronic pain as it affects endocannabinoid receptor activity. Furthermore, it reduces inflammation and is effective for back and nerve pain.
CBN:
Cannabinol produces a slightly intoxicating response compared to Tetrahydrocannabinol. It is because cannabinol is Tetrahydrocannabinol broken down after prolonged exposure to oxygen and heat. While it is not as powerful as the latter, it possesses powerful sedative capabilities. Only 5mg of cannabinol helps relax your body without any grogginess.
THC:
Tetrahydrocannabinol is a familiar cannabinoid because of its intoxicating effects. The drug binds to CB1 and CB2 receptors and makes it powerful. The drug triggers the brain when it releases large amounts of dopamine. However, the abuse potential of THC includes depression, bipolar disorder, anxiety disorders, certain personality disorders, and other substance use disorders.
THCv:
Tetrahydrocannabivarin is a psychoactive cannabinoid used only in high doses. It reduces appetite because it blocks cannabinoid receptors.
Symptoms and Signs of Cannabinoids abuse
Cannabinoid addiction is commonly diagnosed in young adulthood or during adolescence. However, recent trends of social acceptance of cannabinoids have increased the availability of recreational and medical forms of the drug - therefore, growing cannabinoid addiction in adults. Just like other drugs, you can quickly identify signs of cannabinoid use.
Behavioral changes due to synthetic cannabinoid addiction:
Other signs of cannabinoid abuse symptoms:
Features of dependence caused by the use of cannabinoids
People under synthetic cannabinoid abuse may notice withdrawal symptoms when they decide to quit the drug. Following are the signs of dependency on cannabinoids.
Treatment methods for Cannabinoids Addiction
Medication-assisted treatment
Although there are no particular medications that help patients withdraw synthetic cannabinoids physical addiction, there are treatments that reduce cravings and withdrawal. Buspirone is an anti-anxiety medicine that allows patients to cope with anxiety when cannabinoid addicts plan to withdraw the drug.
Pharmacological treatments
Pharmacological treatments involve treating cannabinoid patients with medications. These medicines reduce the intensity of withdrawal symptoms, drug cravings, and help with relapse prevention for specific drugs by blocking their effects.
Inpatient Treatment vs. Outpatient Treatment for Cannabinoids Addiction
Rehab centers help drug addicts to overcome their serious problems. The recovery depends on how seriously the patient responds and copes with their life after the treatment. However, there are two types of treatment plans to help cannabinoids recover. Individuals can choose between inpatient and outpatient care.
Outpatient Treatment
Outpatient treatment is a realistic option for people with lighter addiction to cannabinoids. It is a part-time program that allows addicts to recover in their normal surroundings. These patients usually need ten to twelve hours of therapy at a local treatment center every day.
Inpatient Treatment
For patients who want to quit their cannabinoid addiction with the help of experts in a monitored and safe environment, inpatient treatment presents the best and most reliable option.
Stages of Cannabinoids Addiction treatment in VipVorobjev clinic
When you reach out to the VipVorobjev clinic with cannabinoid addiction, our doctors follow the two stages to help you pursue a treatment plan.
Diagnosis Of Cannabinoids Addiction
The first step involves assessment in cannabinoid addiction treatment centers. After addressing your addiction and knowing what you wish to achieve throughout the process, our experts will provide you with treatment options based on the circumstances.
Detox From Cannabinoids
Statistics reveal that detoxification must be done in a controlled atmosphere. It is because such an environment keeps the patient away from other drugs while they are under withdrawal programs. Medical experts encourage the treatment. They prescribe medications to help them cope with the detoxification process.
Effectiveness of treatment for Cannabinoid addiction
Our inpatient and outpatient settings for cannabinoid addiction treatment centers have proven effective. Indeed, with many drug disorders, behavioral therapies are the best solution to help the patients recover from the intoxicating effects. However, when combined with medication-assisted therapies, the results are exceptional.
Cost of Cannabinoids addiction treatment
The cost of cannabinoid addiction treatment varies depending on many health factors. In case you are interested in finding out more details on treatment options that we offer, as well as the prices, please contact us or leave your information on the website and we will call you.
Doctors
Our rehab center has trained and experienced medical professionals and drug specialists. We cater to patients suffering from various addiction problems. Our medical experts analyze the case in detail, create individual recovery plans and offer the best services to provide exceptional treatment.
Patents and Certificates
We follow the most successful cannabinoid addiction treatment tactics, methods, and plans to help patients recover. We have certifications for the therapeutic option to help bring changes to their lives.
"I started using marijuana when I was 17 years and used the drug every day. I started noticing problems with training. I quickly lost strength. Then, I found out about the VipVorobjev clinic, where I received excellent treatment plans under the supervision of medical experts."
other Treating drug addiction: