An addiction to spice is usually the result of people abusing a synthetic form of cannabis. Experts say that this form of synthetic cannabis is far more potent than THC due to the mix of cannabinoid chemicals.

Spice first became famous as a legal high because it could produce the same effects as cannabis. But back in 2016, it became an illegal drug after 104 people died from spice addictions. Here, you will learn about spice addictions, spice addiction treatment, spice addiction symptoms, side effects of this addiction, and rehab for spice addiction.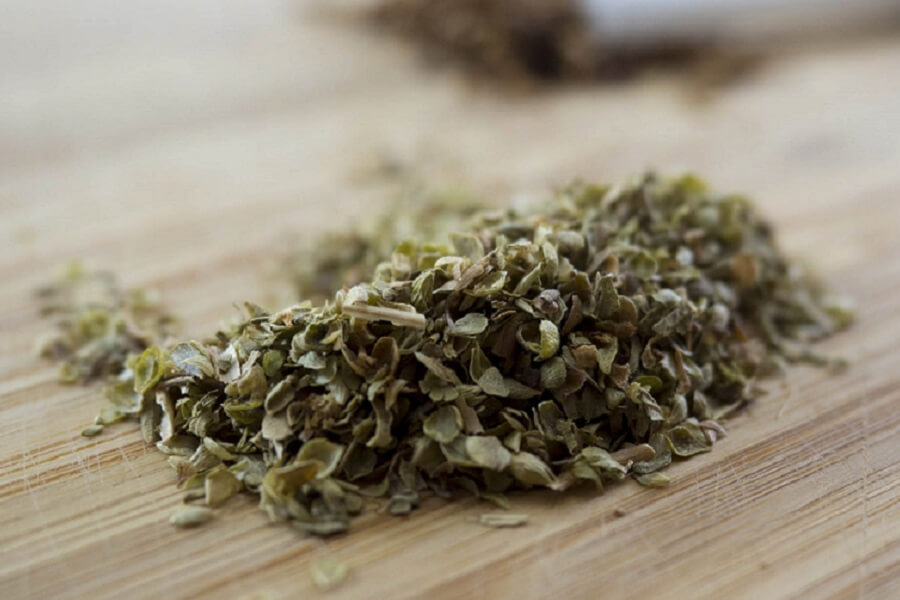 Side Effects from Spice Use
Like every other substance with addiction potential, use of spice also comes with its own set of problems and difficulties. There are many side effects of spice drug addiction. Some of these include:
Symptoms and Signs of Spice Use
If you happen to notice any of the symptoms from this list, make sure to react on time by signing up for treatment in a medical facility. The symptoms of spice include:
Consequences of Using Spice
The side effects of consuming spice can be moderate, extreme, or even fatal. The most serious risks include:
Spice Treatment Options
If you notice an addiction to spice drugs in family or friends or suffer from it yourself, you must consider comprehensive treatment plans. The latter helps individuals recover from their addiction while successfully reversing the devastating and life-threatening consequences of using spice.
You may opt for one of the many Spice addiction treatment plans, but the most effective approach is inpatient addiction therapy. It runs for an ideal length of 21 to 28 days while ensuring patients withdraw in safe environments under special care.
Medical Treatment for Spice Addiction
Despite the rampant addiction to spice, we have yet to receive FDA-approved plans to treat this addiction. Hence, medical treatment options for patients include:
Some other effective treatment strategies include:
Behavioral Therapy Treatment for Spice Addiction
In behavioral therapy treatment for spice addictions, patients must first withdraw from their dependence on the drug. While they can always do that in outpatient settings, detox can be especially effective under the professional care of medical experts.
After the detox, behavioral therapy can then begin, where patients undergo formal therapy. They can opt for this therapy individually, in groups, or some combination of both. The cognitive-behavioral treatment plans aim to restore the normal cognitive performance of patients and gradually help them return to their normal life.
Inpatient Treatment vs. Outpatient Treatment for Spice Addiction
To recover from spice addiction, a patient has two treatment options. The first is an inpatient program in a rehab facility or an outpatient program that features therapy sessions.
Inpatient Spice Treatment
Inpatient spice treatment is that approach where a person enrolls into a rehab facility and overcomes their dependence under expert care. During the process of withdrawal, a patient can likely suffer various symptoms, and their health may temporarily take a turn for the worse.
Under such circumstances, there is always medical help available. In inpatient treatment programs, patients can rest assured of being out of danger when recovering under strict observation of medical teams.
Outpatient Spice Treatment
The outpatient spice treatment approach is best for you if you prefer to get treatment while staying independent. You can choose outpatient care if you're confident that you can sober up with just a little help.
Another advantage of choosing outpatient bath salt treatment is that you have the flexibility of combining different plans to overcome your addiction. For example, you may include additional therapy with your 12-step weekly meetings.
Stages of Spice Addiction Treatment in VipVorobjev Clinic
Diagnosis of Spice Addiction
At VipVorobjev clinic, treatment begins with an initial but thorough assessment to diagnose the severity of spice addiction. This will also include a complete physical checkup, an evaluation of your living conditions, and a psychiatric assessment.
Spice Detoxification Treatment
Patients first undergo detoxification techniques for spice addiction, which helps alleviate or reduce their symptoms. When recovering from spice drugs, patients will likely struggle with withdrawal symptoms and may often feel like using the medicine again.
In many cases, patients can experience suicidal thoughts as well, along with a risk of experiencing a breakdown. In such situations, medical teams at our rehab clinic help alleviate these symptoms while reducing the risks to health.
The doctors and medical experts also simultaneously work on helping patients adjust to a life without drugs.
Average Length of Spice Treatment
While the severity of your bath salt addiction will determine the length of your treatment plan, the process does not typically last beyond a few weeks.
Effectiveness of Treatment for Spice Addiction
At VipVorobjev, we curate individualized treatment plans as per a patient's needs.
Some of the facets we specifically work on include:
Cost of Spice Addiction Treatment
The cost of addiction treatment plans varies according to the type of drug an individual uses and the length of the program. Contact us today to find out more details.
Patents and Certificates
VipVorobjev is the proud winner of the Rose Paracelsus award for providing the best-individualized treatment and care to individuals struggling with drug addiction.
Doctors
Our rehabilitation clinic and center is proud to have a team of qualified, trained, and experienced medical professionals and drug specialists. We cater to a host of patients suffering from varying levels of addiction.
Our team of experts analyzes your case in detail, curates an individualized plan, and provides every service possible to provide the best care and treatment.
"Spice addiction was consuming my life. I tried to withdraw on my own once, but it kept pulling me back. The experts at VipVorobjev created individualized treatment plans that helped me overcome my addiction."
other Treating drug addiction: