Suboxone is a buprenorphine-based medicine, a mixture of buprenorphine and naloxone. It's used to treat people who are recovering from opiate or opioid addiction. Buprenorphine eases withdrawal symptoms when people quit using opioids, whereas naloxone reverses the consequences of opioid usage and overdose. Suboxone is abused by certain people, even though it is not regarded to be addictive.
In this article, we will discuss inpatient suboxone treatment centers, the success rate of suboxone treatment, and much other critical information you must know.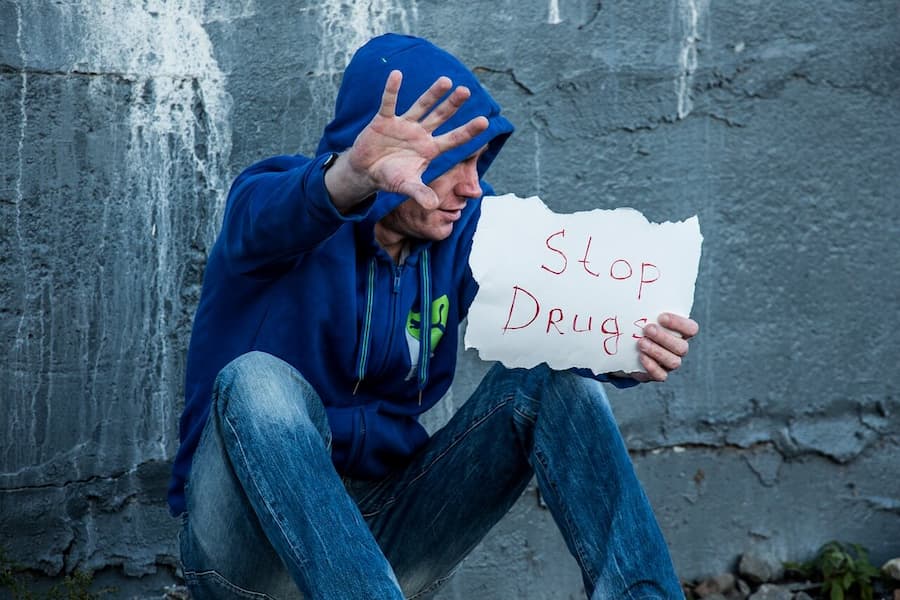 Side Effects From Suboxone Use
The following are some of the intended benefits of Suboxone use:
Like any other medicine, it has some adverse effects, even when used exactly as prescribed. Suboxone is seldom associated with death from respiratory depression, although it's more probable when combined with other drugs that slow breathing, such as sedatives, tranquilizers, alcohol, or benzodiazepines.
The following are some of the more prevalent suboxone side effects:
If you use the orally dissolvable film, you may experience burning, numbness, and redness in your mouth or tongue.
Symptoms and Signs Of Suboxone Use
Here is what you need to know, the key takeaways when it comes to suboxone addiction symptoms. Misuse usually manifests itself in the following ways (suboxone addiction signs):
These might be signs of addiction, which is defined as the continuing use of a substance despite the negative consequences. It is unsafe and unlawful to use suboxone in ways other than those specified. Suboxone is intended to stop opiate misuse, but sustained usage can develop into dependency.
Consequences Of Using Suboxone
Usage has both direct and indirect long-term consequences that can harm both physical and mental health. Abuse can also lead to overdosing, which can lead to:
Addiction may develop as a result of persistent abuse, which can lead to issues such as:
These being said, short term or long term suboxone treatment is mandatory.
Suboxone Treatment Options
A detox stage, a therapeutic stage, and a longer-term recovery phase make up the whole spectrum of suboxone addiction therapy (which frequently consists of several post-treatment aftercare efforts). In terms of concept, these stages may overlap to some extent.
Medication-Assisted Treatment For Suboxone Addiction
It's terrible that a drug that effectively treats opiate addiction may also become a source of addiction. Detoxing the patient safely is the first step in treating suboxone addiction and misuse. In most circumstances, doctors will prescribe naltrexone instead of suboxone to help with withdrawal and avoid relapse with harsher opioids. The FDA has authorized naltrexone for treating opioid addiction because it entirely shuts down the opioid receptors in the brain.
Behavioral Therapy Treatment For Suboxone Addiction
Our cognitive behavioral therapy program is based on a common type of psychotherapy that may be used to treat a variety of addictions. Our methods are particularly designed to help you perceive circumstances more clearly. Cognitive-behavioral therapy is a superior kind of addiction and mental health treatment since it may provide rapid results.
Inpatient Treatment Vs. Outpatient Treatment For Suboxone Addiction
This therapy might occur in a residential rehab facility or as an outpatient program. Each location provides advantages based on the individual needs of the recovering person.
Inpatient Suboxone Treatment
A residential suboxone treatment program, also known as inpatient rehabilitation treatment, entails the client residing at a facility 24 hours a day, seven days a week. This phase is usually taken once detox is completed and most of the withdrawal symptoms associated with suboxone addiction have subsided. While receiving inpatient treatment, many patients suffer withdrawal symptoms, including psychological ones and drug cravings. That is where the efforts of professionals at VipVorobjev clinic come in to help. In this case, suboxone treatment length can last up to three months.
Outpatient Suboxone Treatment
This option allows persons in recovery to live a self-sufficient life free of addiction. Outpatient programs offer psychological assistance and counseling daily or weekly, allowing patients to move through their rehabilitation and transition from 24-hour medical supervision to everyday sobriety.nt length can last up to three months.
Average Length of Suboxone Treatment
Inpatient programs in suboxone treatment centers are typically up to 90 days but can be extended if necessary. Outpatient programs tend to be more relaxed, and they can be up to half a year in length, but remember that serious addiction is a life-long journey.
If you require more details about the average length of suboxone treatment, contact our medical professionals.
Stages Of In VipVorobjev Clinic
Suboxone addiction treatment, like for any other opioid, follows a pattern based on the requirements of the individual in recovery. The first step after the drug test for suboxone treatment is usually the suboxone detoxification treatment. You will be gradually eased off the medication until you are entirely free of it. After this stage, you'll get counseling and treatment to address the root causes of your addiction. You'll also be taught psychological skills to help you overcome your addiction, such as cognitive-behavioral therapy.
Diagnosis Of Suboxone Addiction
Personality and behavioral changes, data from relatives such as money troubles, social withdrawal, changes in appearance, and poor performance at school and job are all taken into account by our specialists in our suboxone treatment centers. In most cases, the diagnosis is made quickly.
Detox From Suboxone
Detox refers to therapies designed to help you safely navigate withdrawal. Detox can be done either inpatient or outpatient. Detox is frequently used as part of a wider inpatient rehabilitation program.
If you're looking for suboxone overdose treatment, you should contact a medical professional immediately.
Effectiveness Of Treatment For Suboxone Addiction
While the suboxone treatment plan we give has been proven over time, addiction takes a lifetime to overcome. Although detox lasts only a few weeks or months, the commitment to being sober lasts a lifetime.
Many recovering addicts have found tremendous help and accountability through support groups or individual counseling to stay on a drug-free road. To avoid relapse, staying sober necessitates lifestyle modifications, such as removing poisonous influences from social relationships. It's critical to form connections with people concerned about maintaining a healthy lifestyle.
Сost Of Suboxone Addiction Treatment
Suboxone addiction treatment is usually covered by health insurance. However, the level of coverage varies by health insurance plan, behavioral health benefits, treatment provider, and other factors. Most health care plans are expected to apply the same guidelines to the treatment of drug use and mental health issues as they do to medical/physical health problems, according to the Mental Health Parity and Addiction Equity Act of 2008.
Doctors
Our doctors are seasoned professionals with years of experience treating these types of addictions. We appreciate their efforts and hope you will trust their expertise to assist you in managing your suboxone withdrawal symptoms.
Patents and Certificates
In medicine, evidence is essential, and we have the qualifications to back up our claims. We are continually seeking and studying new strategies and approaches in the treatment of addiction. We make every effort to get the certifications for each new treatment practice. We put up our best effort to overcome suboxone addiction.
Reviews
"You saved my life, and everything would have been different if I hadn't been here" is one of the most poignant sentences we frequently hear. However, we urge you to read testimonials from people who have utilized our medical services.
other Treating drug addiction: