Phobia is a precarious disorder that holds someone back from controlling his or her life. It leads to an excessive and overwhelming fear of a situation, an object, a living creature to a person. Continue reading the below review to understand everything about this condition: types, causes, symptoms, and treatment of phobias.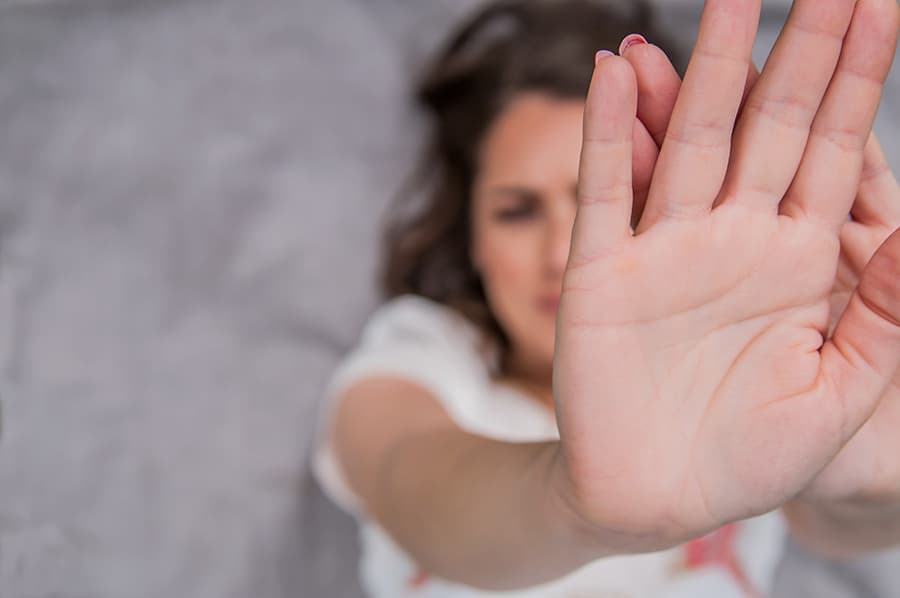 What are Phobias
Phobias are mental anxiety disorders that bring an irrational and exaggerated fear of a situation, specific object, activity, or living organism. The condition involves an intense fear that poses no real or little danger. Though people with phobias may realize that their worry is unwarranted or unrealistic, the feeling of anxiety and fear makes them lose control. This condition can affect both women and men. The good news is that there are treatments for phobias.
Each type of phobia will have a specific treatment plan. Below are the three categories of phobias:
Agoraphobia This involves fear of being in a particular situation or place. As a result, the affected patient will start avoiding such situations.
Specific phobias This involves fear of objects or activities, thinking they can harm you. For example, fear of snakes, heights, or spiders.
Social phobias This involves fear of being humiliated in social situations. For example, fear of public restrooms, public speaking, and eating in front of friends and relatives.
Diagnosis of Phobias
The diagnosis process is based on a detailed clinical interview. A professional therapist will ask different questions about the patient's symptoms. The doctor may also use the diagnostic criteria from the Diagnostic and Statistical Manual for more information. Based on the patient's condition, the doctor may also request permission to ask your relatives and friends more questions.
Causes of Phobic Disorder
Below are some causes of phobias:
Situations or objects that causes phobias:
Signs and Symptoms of Phobias
Phobias can be very discomforting, distracting you from your regular life. It is possible that you, a relative, or a friend have phobias without being aware. Understanding the signs and symptoms of phobias will help you in seeking treatment:
Treatment Options for Phobias
Treatment of phobias will start once diagnosed. In case you have been experiencing some of the above signs and symptoms, speak to a certified psychiatrist or psychologist as soon as possible. Below are treatment options that can successfully tackle different types of phobias:
Medical Treatment
Medications are used short-term to help someone deal with their phobia. The commonly prescribed medicines include beta blockers. These block stimulating effects of the adrenaline such as elevated blood pressure and shaking limbs and voice. Sedative drugs help the patient to relax by reducing the anxiety level.
Psychotherapy
Psychotherapy helps the patient identify, adjust, and change from negative thoughts contributing to phobic reactions. Psychotherapy involves progressive and gradual exposure to a situation or object. This exposure is paired with relaxation strategies to reduce the fear reaction and extinguish it.
Inpatient Treatment vs. Outpatient Treatment
Inpatient treatment is commonly referred to the patient with severe phobia symptoms. The patient should stay under doctor care 24/7. The treatment is done to stabilize the patient's symptoms while providing educational and therapeutic services. Patients will undergo psychiatric assessment, psychotherapy, and recreational activities. Outpatient treatment is recommended for patients dealing with mild symptoms from a phobia. The patient will be able to continue their normal life while meeting with a therapist to help identify, understand, and manage his/her phobia.
Home Treatment for Panic Attacks — Is It Possible
No! Panic attacks can lead to life-threatening situations, so only experts can help.
Process and Stages of Phobia Treatment in VipVorobjev Clinic
Once you reach our clinic, you are in the safe hands of experts who have successfully conquered panic disorders. Our experts begin by diagnosing phobias via asking about the patient's medical and personal history and symptoms.
Also, the use of DSM-5 criteria (Diagnostic and Statistical Manual) is done to obtain clear information about the type and severity of phobias you are suffering from. This will help in planning out your treatment option.
We are able to treat phobias with a variety of methods including medication that will control and relieve your symptoms.Psychotherapy, inpatient, and outpatient treatment involve expert therapies, recreational activities, and counseling to help you identify, understand and cope with objects or situations that put you into phobia.
Dog Phobias treatment, flooding phobia treatment, and phobias treatment psychology methods are put into psychotherapy and medical treatment. For sex phobia treatment, we refer to inpatient and medical treatment options. Overall, people with mild effects of this disorder can be prescribed outpatient treatment. And patients with severe effects are prescribed inpatient and medical treatments.
Average Duration of Phobia Treatment
Treatments of phobias differ based on the type of treatment, the harshness of the disorder, and the patient's physical response.
Effectiveness of Phobias Treatment
Any treatment offered by an expert is effective. Еffectiveness tends to vary based on the duration of treatment and how the patient's body responds.
Is It Possible to Get Rid of Phobias on your Own
Don't try because this attempt puts you in a risky situation. Phobias fears are dangerous as they confuse the affected person with unrealities. Leave this task to our Vip Vorobjev experts to help you safely heal and regain confidence.
Cost of Phobias Treatment
The cost will depend on the duration of the expert-recommended treatment. The cost of treatment for phobic disorder starts at 5,500 €.
Doctors
Meet our team that will help you break the cycle of fear and panic:
Patents and Сertificates
Your healing is our job. We are Certified, Registered Alcohol, Drug and Addiction (DAACC) specialists. Our MDs, PhDs, and master's level professionals will do what is required to help you beat your phobia and return to regular life.
"I brought my mother, who had not left home for many years because of agoraphobia, to the clinic. At first medications were needed, then the doctor found the cause of her fears, hidden deep inside. Now mom can go out to the nearest store and drive with me to the clinic for an outpatient consultation. I am very grateful!"
other Psychological disorders: