Subutex refers to the "partial opioid agonist Buprenorphine" doctors prescribe for an assisted treatment. Typically, it is a drug that treats opioid dependence in addicted individuals. Subutex is considered effective to reduce craving and improve withdrawal symptoms of opioid dependence.
While Subutex has weaker opioid effects compared to drugs like heroin and morphine, it has potential for substance abuse as it causes the feeling of Euphoria. This is the reason why ISMP [Institute for Safe Medication Practice] has included Subutex in the list of harmful and dangerous drugs if used incorrectly.
If you or your loved one has been prescribed Subutex, from this article you will learn how it may affect you and why starting a treatment plan as soon as possible is very important.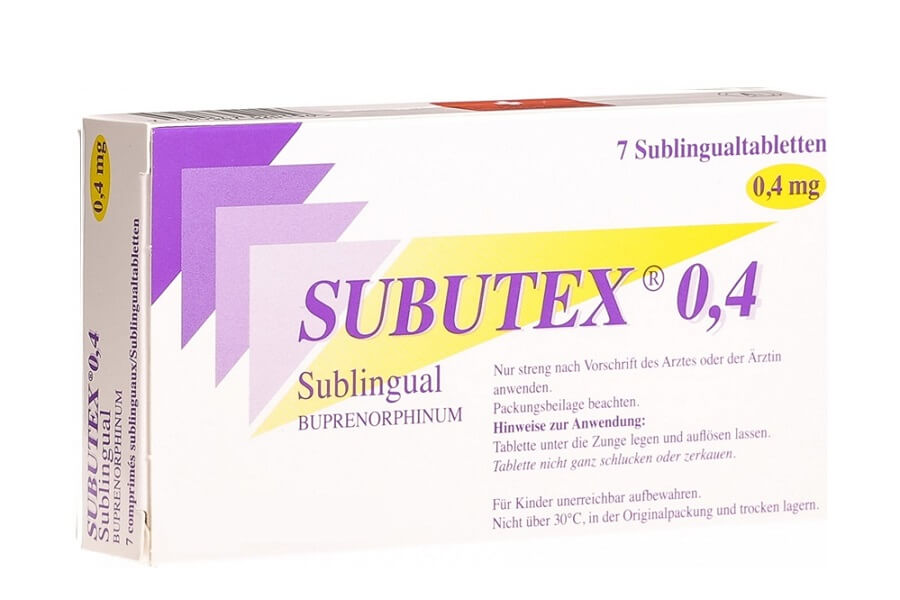 Side Effects from Subutex Use
Misuse of Subutex can elicit a few effects such as sedation, euphoria, and increased pain tolerance. Some common side effects of Subutex include:
Following are the serious side effects Subutex can cause:
Symptoms and Signs of Subutex Use
Subutex has a potential risk of abuse. Individuals who abuse this drug either inject it or snort it. Abusing Subutex this way produces euphoric effects just like heroin and morphine. Here is a list of signs that indicate drug abuse or dependence.
Consequences of Using Subutex
Subutex has relatively less severe consequences compared to full opioids. However, the secondary effects of this drug especially when it is injected or snorted can be harmful. For instance, injecting Subutex with unhygienic needles leads to blood-borne diseases such as HIV.
Subutex Addiction Treatment Options
Medication-Assisted Treatment for Subutex Addiction
Medication-assisted treatment is an approach that uses a combination of stabilizing medication and behavioral counseling. The common medication option for acute care treatment of Subutex patients includes methadone.
It has different properties and may affect the nervous system. That is why it is important to discuss the Subutex treatment best practices before you start using the medication.
Behavioral Therapy Treatment for Subutex Addiction
Behavioral therapy treatment for Subutex addiction includes several programs for patients who can visit health counselors. The program offers different types of behavioral therapies as a part of Subutex detox treatment. These may include;
Inpatient Treatment vs. Outpatient Treatment for Subutex Addiction
Inpatient Subutex Treatment
Subtext's inpatient treatment requires addicted individuals to stay in the facility during the treatment process. The duration and need of the inpatient treatment for Subutex addiction depend on the severity of the addiction.
Doctors consider inpatient Subutex detox treatment at the facility more effective than outpatient treatment for people with a debilitating addiction. It allows addicted individuals to focus on their recovery and combat stressors and distractions.
Outpatient Subutex Treatment
While outpatient Subutex detox treatment is also a good option, it is less effective for people with drug addiction. The Outpatient Subutex treatment program grants people more freedom to spend the recovery period at their homes during rehabilitation.
If you're looking for the best outpatient Subutex treatment near me, the VipVorobjev clinic is the best option. The clinic works with the best drug rehabilitation experts who can help you escape the Subutex addiction with proven techniques and counseling sessions.
Stages of Subutex addiction treatment in VipVorobjev clinic
Diagnosis of Subutex Addiction
As Subutex addiction may result in severe physical dependence, our competent drug treatment experts begin by looking for the signs and symptoms of abuse or withdrawal. If the patients show symptoms like yellow eyes, disrupted sleep patterns, loss of interest, vomiting, headache, etc, they design an effective Subutex detox plan tailored to their needs.
Subutex Detoxification Treatment
As Subutex isn't meant to be consumed long term, it requires a carefully devised detoxification treatment. Once our drug addiction specialists evaluate the patient, they determine the need for inpatient and outpatient treatment. They also design a detox treatment program that suits the needs of patients to overcome the addiction.
For severe addiction, inpatient rehab is prescribed as the body needs time to shift back or restore to a healthy state. Once the withdrawal symptoms subside, patients can attend one-to-one counseling group therapies. The detox plans at the VipVorobjev clinic also include aftercare in which patients get a chance to practice sober living skills in real life.
Average Length of Subutex Treatment
The duration of the Subutex addiction treatment depends on how long the patient has been taking the drug and his/her severity of dependence. Typically, the treatment may take 2 to 4 weeks to help patients reduce the symptoms and restore a healthy lifestyle.
Effectiveness of Treatment for Subutex Addiction
Taking drug addiction treatment for Subutex helps patients escape the harmful effects of the drug on their health. When addicted individuals receive around-the-clock care and counseling at our clinic, it addresses their individual needs and lowers the risk of severe withdrawal symptoms.
Cost of Subutex Addiction Treatment
Subutex addiction treatment is a part of your rehabilitation program. The cost of the treatment depends on the length of your addiction program, and whether it is an inpatient or outpatient program.
Typically, the cost of Subutex addiction treatment may vary between $10000 and $15000. For outpatient treatment, patients have to pay for Subutex treatment costs and doctors visit.
Doctors
VipVorobjev clinic offers quality addiction treatment programs and facilities. Our drug addiction specialists are highly-trained and experienced as they have helped hundreds of addicted individuals get back to their healthy lifestyles. Our drug addiction medical professionals only use Subutex treatment best practices.
Patents and Certificates
The best acute care treatment of Subutex patients at VipVorobjev clinic makes it stand out among other facilities. We are DAACC (Drug, Alcohol & Addiction Counselor Certification) certified and registered addiction specialists to help you break the cycle of substance abuse and begin a new life.
"My addiction to Subutex was the hardest part of my life I never want to relive. VipVorobjev clinic has helped me recover from my addiction and develop a new perspective on life."
"Subutex is difficult to beat especially when you're completely dependent on it. Thanks to the VipVorobjev clinic that helped me throughout my recovery journey and led me to a sober and healthy life. "
other Treating drug addiction: