Depression is a serious condition that causes one to feel sad and empty for no distinct reason. While grief and depression have a few things in common, they aren't the same. When grieving, one can still experience positive emotions and happy memories. Depression, on the other hand, involves a loss of self-esteem, sadness, and self-loathing.
Studies have shown that depression contributes to more than 40,000 suicides annually in the United States. While depression is common among adults, it is worth noting that the condition can also affect children.
This article sheds light on the types and symptoms of mild and severe depression. The article also unveils the causes and treatments of depression.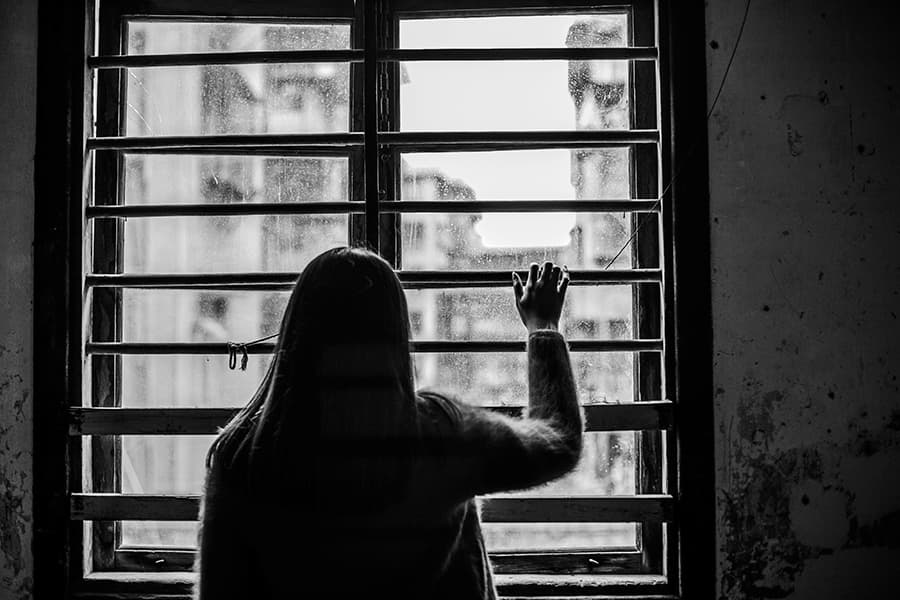 What is Depression
Depression is a disorder that makes one experience a persistent feeling of emptiness and sadness; it is not the same as a mood swing. Someone can experience symptoms for a few weeks, or their whole life.
Types of Depression
Below is an overview of the three main types of depression:
Major Depressive Disorder — this is a serious type of depression that is associated with symptoms like chronic sadness, worthlessness, and emptiness.
Persistent Depressive Disorder— this is a mild form of depression. While it isn't as serious as major depressive disorder, its symptoms usually linger for a long time.
Postpartum Depression — this type of depression usually affects women after childbirth. Studies suggest that 1 in 9 women will experience postpartum depression.
Causes of Depression
Depression is caused by a range of factors. Below are a few of them:
Risk Factors
Here are some common risk factors for depression:
How is Depression Syndrome Diagnosed
To determine if a patient is suffering from depression, a healthcare practitioner will ask about the symptoms the patient is experiencing. There are special tests and diagnostic scales that can identify depression and determine the severity. A physical exam may be done afterward to learn about the patient's overall health.
Symptoms and Signs of Depression
Depression can affect every area of one's life. Symptoms are classified into three main groups: behavioral, physical, and psychological.
Physical Symptoms
Below are some physical depression symptoms:
Psychological Symptoms
Below are the psychological symptoms of depression:
Behavioral Symptoms
Below are some of the behavioral symptoms of depression:
Treatment Options for Depression
Below is an overview of the main treatments for depression:
Medical Treatment
To treat depression, doctors may recommend some medications. Here are a few of them:
Psychotherapy
Psychotherapy is usually recommended for patients who need extra help to overcome their depression. Psychotherapy is the most effective way to treat depression because it not only affects the symptoms, but also helps to identify the cause of the condition. Studies suggest that psychotherapy can help improve the symptoms associated with depression.
Inpatient Treatment vs. Outpatient Treatment
Inpatient treatment centers for depression are perfect for people who are depressed and are struggling with gambling, overeating, lack of socialization, and suicidal thoughts. Outpatient treatment for depression is best suited for patients experiencing mild depression symptoms.
While both treatments are great, inpatient treatment is generally more effective; inpatient treatment offers more care and attention to the needs of patients.
Process and Stages of Depression Treatment in VipVorobjev Clinic
At the VipVorobjev Clinic, depression is treated in stages. Below is an overview of what happens at each stage:
Psychotherapy
Our experienced psychiatrists can help patients express their thoughts and fears. A group program is also available to give patients the support they need to overcome their issues.
Medical treatment
Antidepressant medications will be prescribed to patients. The drugs are effective and can address the condition permanently.
Follow-up
Supportive therapy is an important phase of treatment. Regular meetings with the physician and attendance at therapy groups help maintain the results of treatment and prevent relapse.
Is it Possible to Get Rid of Depression on Your Own
Yes, it is possible. Health experts don't recommend it, as you may not have the expertise to narrow down the root cause of the issue and the best way to solve the condition.
Average Duration of Treatment for Depression
The symptoms a patient is experiencing and the type of depression they are suffering from usually determine how long the treatment will last. On average, the treatment may last for 6-18 months.
Effectiveness of Depression Treatment
The treatments for depression are effective and can help people with mild to resistant treatment overcome the condition.
Cost of Depression Treatment
The type of treatment will usually determine the cost. For outpatient treatment, the cost will be somewhat lower than for inpatient treatment.
Doctors
Our doctors have the best depression treatments that can help patients manage and overcome the condition. Regardless of the nature of the depression, our doctors will be able to prepare a comprehensive treatment plan.
Patents and Certificates
Our facility is DAACC (Drug, Alcohol, and Addiction Counselor Certified). Our specialists are highly trained and certified for depression treatment.
Reviews
Our reviews have been positive because we go above and beyond to address the needs of our patients. Most of our previous patients were impressed with our facility, dedicated staff, and qualified doctors.
other Psychological disorders: