Lyrica, which is also known as pregabalin, is an anticonvulsant that is prescribed for the treatment of seizures, anxiety disorder, and nerve pain caused by Shingles or Diabetes. Pregabalin can also improve sleep quality and address insomnia. Lyrica is abused by people because of its sedative properties. Taking a higher dose of the medication or using it for more than the recommended period can lead to addiction.
This article sheds light on everything from the effects and symptoms of Lyrica abuse to its treatment.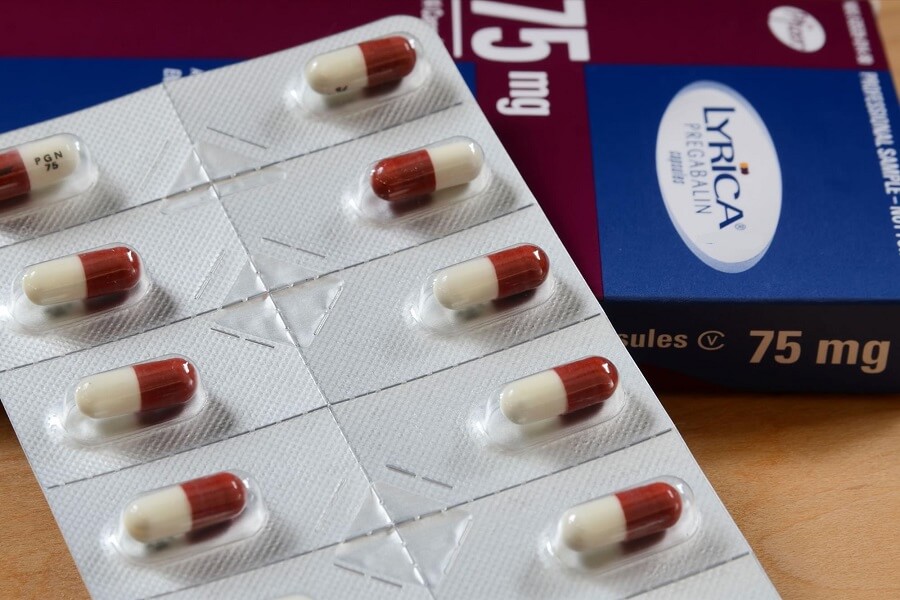 What is Lyrica
Lyrica is an FDA approved medication that can treat fibromyalgia and a few other conditions. While Lyrica isn't an opioid, it has an active ingredient with calming and sedative properties. Lyrica addresses anxiety and seizures by reducing brain activity and stopping the brain from secreting chemicals that can make one anxious. Lyrica can reduce the pain associated with nerve damage by interfering and blocking pain messages in the spinal cord and the brain.
Lyrica Analogs
Pregabalin is sold under the following trade names:
On the streets, Pregabalin is known as the following:
The Effects of Lyrica Abuse
Using Lyrica recreationally, or taking it for more than the recommended period, can affect one physically and mentally.
Mental Effect
Below are some of the mental effects of pregabalin abuse:
Physical Effect
Below are some of the physical effects of pregabalin abuse:
Symptoms and Signs of Lyrica Abuse
Below are some symptoms that people addicted to pregabalin may experience:
Lyrica Treatment Options
If you are experiencing any of the physical and mental effects of Lyrica abuse, you should seek prompt medical attention. Lyrica addiction treatment has two stages:
Medical Treatment for Lyrica Addiction
Inpatient Treatment vs. Outpatient Treatment for Lyrica Addiction
The severity of withdrawal symptoms a patient is experiencing, among other factors, will help the doctor decide on the type of treatment.. If inpatient treatment is recommended, you will be closely monitored by doctors and caregivers during the treatment period. If outpatient treatment is recommended, patients will be given the freedom to carry out their various activities while receiving treatment. Keep in mind that inpatient treatment may be more expensive than outpatient treatment.
Process and Stages of Lyrica Addiction Treatment at VipVorobjev Clinic
At the VipVorobjev Clinic, we break down pregabalin addiction treatment into several stages. Below is a breakdown of what happens during each stage:
Diagnosis of Lyrica Addiction
Before treatment, a couple of tests will be carried out. The patient will also be asked some questions about the dosage of the medication, how long they have been abusing the medication, and the symptoms they are experiencing.
Lyrica Detoxification Treatment
During the detox program, patients will be given smaller doses of the medication over a period of time. During this stage of the treatment, patients will be closely monitored by caregivers and doctors.
Behavioral Therapy
This stage of pregabalin addiction treatment is very important as it helps patients narrow down the root cause of their addiction to the medication.
Mental Health Therapy
The goal of mental health therapy is to help patients build systems that will aid them in overcoming their addiction after leaving the rehab facility. This therapy can also help patients rebuild their relationships with their families, friends, and community.
Average Length of Lyrica Treatment
Lyrica addiction treatment usually lasts for a couple of weeks. Patients who have been abusing the medication for a long time and are experiencing severe lyrica addiction withdrawal symptoms may need to be treated for longer.
Effectiveness of Treatment for Lyrica Addiction
Our Lyrica addiction treatment program can help patients overcome their addiction for good; however, a patient must also want to recover themselves.
Cost of Lyrica Addiction Treatment
The Lyrica addiction program you select will determine how much you will pay. Patients who choose inpatient treatment may have to pay more, as they will be receiving extra care; however, your health insurance may cover some or all of the treatment costs. Our doctors will work with you to create a custom treatment plan to fit your budget.
Doctors
Our team of experienced doctors is abreast of the trends in the drug addiction word.They can provide patients with the support and care they need to overcome their addiction.
Certificates
We are DAACC specialists who offer certificates after a patient completes the rehabilitation program successfully.
Reviews
Our patients are able to overcome their addiction because of the care and support they receive from our doctors and caregivers. Our modern and comfortable rehabilitation facility helped make their journey seamless.
other Treating pill addiction: