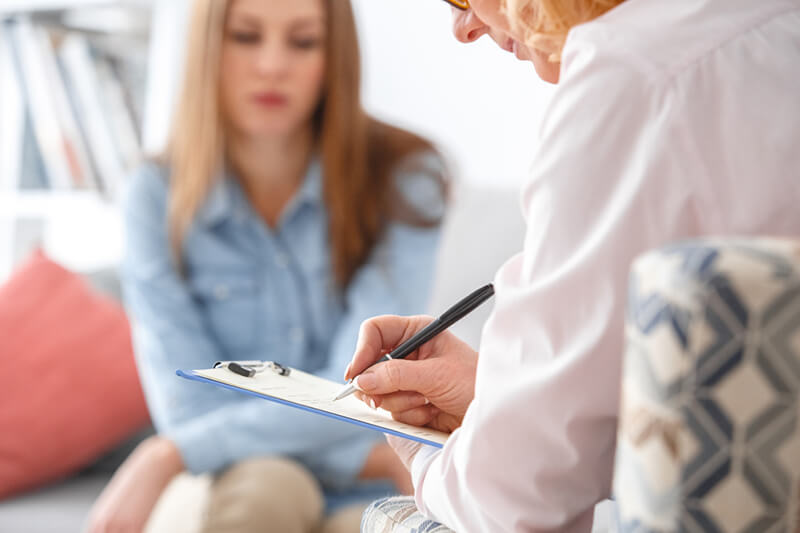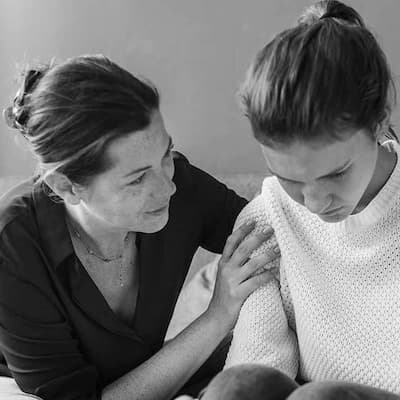 VIP Vorobjev Clinic - We help you embrace the better side of life
Since its foundation, VIP Vorobjev Clinic has been focusing on complete rehabilitation of patients, so that during and after the procedures they can undergo psychological treatments in full comfort. VIP Vorobjev Clinic is constantly working on the improvement of its treatments and procedures, as well as the quality of patients accommodation and meeting their individual needs.
VIP Vorobjev clinic boasts experts in addictive disorders, intensive care specialists, neurologists, psychotherapists, psychologists, special educators, and trained nurses. The clinic is equipped with state-of-the-art medical devices and patients are provided with 24-hour medical assistance by the on-call shift, specialists and nurses.
Go back to normal life
Through individual and group therapy, VIP Vorobjev Clinic gives you a chance to better understand the cause that took you to the subconscious-level addiction. With the help of our psychotherapists, you will find solutions to deal with panic attacks, improve communication skills, and be able to make the right decisions on your own.
Staying in a hospital environment can be monotonous for patients if not filled with some …
When someone makes an abrupt attempt to quit taking opiates without the help of medical …
Physiotherapy is an essential element of the recovery program, especially in people suffering …
Psychotherapy plays a major role at VIP Vorobjev Clinic, as besides with patients …
Successful treatment is the biggest part of the job. However, post-treatment support is very …
Detoxification is the initial treatment phase in which the addict receives the necessary …
Treatment of mental addiction is a compulsory step and belongs to the harder part of treatment …
Diagnostics is a procedure for determining the presence or absence of disease and classifying …
Honorary awards
Dr Vorobjev clinic was founded 23 years ago, and during this time, we have provided treatments to more than 24,000 patients from all over the world. For our contributions to public health in the field of addiction treatment, in the year 2020, we were awarded with the Rose of Paracelsus award in Brussels.
This prestigious award serves as another proof of the quality of work that we honor at our clinic. In the years ahead of us, we will strive to raise the level of our services to an even higher standard, because our patients deserve nothing but the best.
Thank you for your trust, Dr Vorobjev clinic.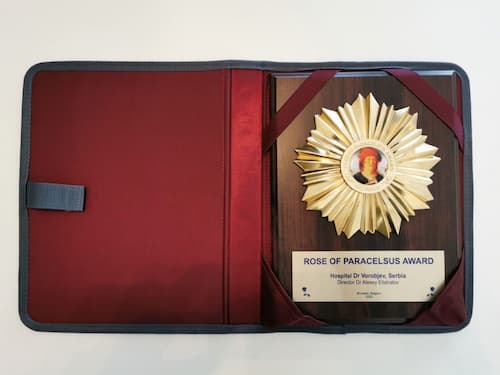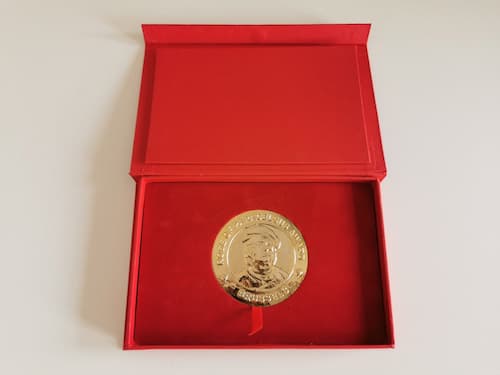 Recommendations of our successfully cured patients
Prior to my stay in the VIP Vorobjev Clinic, I was almost a dead man. Many of my friends rejected me because of my behavior and drugs. I would like to thank everyone at the clinic for curing me and restoring my faith in life.
I had had a problem with anxiety since elementary school. After a psychological treatment at VIP Vorobjev Clinic, I haven't had panic attacks for more than a year now. Now I'm a free person!
Life has no replay. I learned this the hard way when my best friend overdosed. Then I decided to cure myself. I would like to thank the doctors from VIP Vorobjev Clinic and my parents for helping me get a new life.
During the treatment, I felt like I was in a high-class hotel. The staff was extremely pleasant and professional. Alcohol is now just past for me!