Buprenorphine is an FDA-approved medication that is prescribed for the treatment of opioid use disorder. According to this study, over 26 million people (worldwide) are affected by opioid use disorder.
When buprenorphine is taken as prescribed by doctors, it can help reduce some of the symptoms associated with opioid abuse (cravings and withdrawal symptoms).
Buprenorphine is taken recreationally and misused by many because of its euphoric and sedative effects. Continuous abuse of the medication can lead to physical dependency on it.
This article sheds light on everything from the effects and symptoms of buprenorphine abuse to its treatment.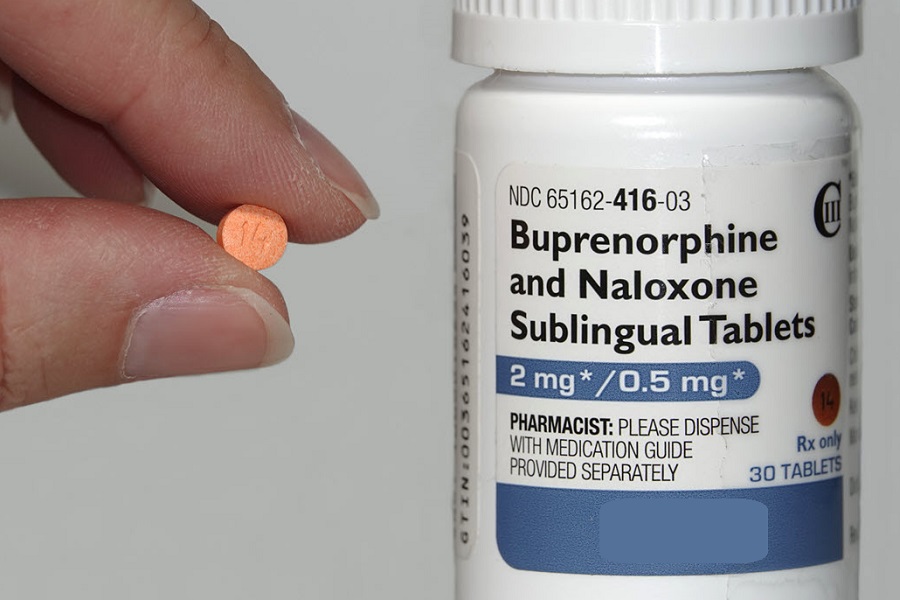 What is Buprenorphine
Buprenorphine is a medication that is used to treat opioid addiction. It is usually prescribed to individuals who are addicted to hydromorphone, heroin, fentanyl, and oxycodone. The effects of the drug are long-lasting. Research suggests that one may continue to experience the effects of the medication for 24-35 hours.
Buprenorphine has pharmacological properties that can help lower the risk of misuse of opioids and increase safety in the event of an overdose.
The Effects of Buprenorphine Abuse
Taking more than the recommended dose of buprenorphine, using it recreationally, or combining it with other drugs can affect one physically and mentally.
Mental Effects
Below are some of the mental effects of Buprenorphine abuse:
Physical Effects
Below are some of the physical effects of Buprenorphine abuse:
Symptoms and Signs of Buprenorphine Use
Even if you take the recommended dose of the medication you may still experience some issues. Below are a few of them:
Buprenorphine Treatment Options
People who are addicted to buprenorphine can get their life back if they seek help at any of the reputable buprenorphine treatment centers. VipVorobjev Clinic, which is a stand-out rehab facility, treats Buprenorphine addiction in stages.
Medical Treatment for Buprenorphine Addiction
The first stage, which is also known as the detox stage, is geared toward helping patients get off the drug without experiencing serious withdrawal symptoms.
Psychotherapy
In the second stage of the treatment, a patient will be given counseling and therapy. Patients may also be asked to join support groups to get extra help as they work hard to get their life back on track.
Inpatient Treatment vs. Outpatient Treatment for Buprenorphine Addiction
Most of the best buprenorphine treatment centers in the country offer inpatient and outpatient treatment for buprenorphine addiction.
Doctors will recommend inpatient treatment if a patient has been abusing the medication for a long time or is experiencing the effects associated with the abuse of the medication. Inpatient treatment is a bit more expensive than outpatient treatment. The reason for this is that inpatient treatment offers 24-hour care from doctors and staff.
Outpatient treatment is best suited for patients who abused the medication for a short time and are experiencing little to no side effects. Outpatient treatment may be part of the long-term treatment plan for patients who have completed the inpatient treatment program.
Process and Stages of Buprenorphine Addiction Treatment in VIPVorobjev Clinic
As previously mentioned, buprenorphine treatment program is completed in stages. Below is an overview of what happens during each stage of the treatment:
Diagnosis of Buprenorphine Addiction
Before recommending any treatment, doctors will first check for signs of buprenorphine use. They may also ask questions about the symptoms a patient is experiencing, and the length of time the patient has been abusing the medication.
Buprenorphine Detoxification Treatment
A patient will be gradually tapered off the medication. During this stage of treatment, smaller and smaller dosages of the drug will be administered to gradually wean the body off the drug.
Therapy
After the detox program, counseling and therapy will be offered. Behavioral and cognitive therapy will help patients build systems that will help them overcome their addiction.
The Average Length of Buprenorphine Addiction Treatment
The length of the treatment is determined by factors such as the stages of buprenorphine addiction and the withdrawal symptoms a patient is experiencing. On average, the treatment may last from two weeks to one month. The treatment time frame may be extended if some complications arise.
Effectiveness of Treatment for Buprenorphine Addiction
Buprenorphine addiction treatment is very effective and can help patients overcome their addiction to the medication within a short time.
Cost of Buprenorphine Addiction Treatment
The cost of the treatment is determined by factors such as the treatment plan recommended by doctors.The cost of treatment starts at 2,700 €. Inpatient treatment is a bit more expensive than outpatient treatment.
Doctors
Our team of experienced doctors has the skill and experience to address the needs of patients and ensure that their treatment process is seamless and comfortable.
Patents and Certificates
Our clinic specializes in providing skilled care for addicts. We have all the necessary certificates and many awards, which you can find on the website in the relevant section.
"I was in treatment for addiction, and then I was in treatment for an addiction treatment. But it turned out that the problem was not the pills, but my head. Thanks to the psychologists at the clinic. You brought me back to myself."
other Treating pill addiction: