Although behavioral therapy and social support are widely used in treating alcoholism, sometimes, it is not enough to improve your condition. In these cases, Naltrexone implants may work to prevent alcohol and opioid addiction. It is generally believed that alcoholism and addiction are psychologically related disorders. Therefore, they are better cured with drug therapy.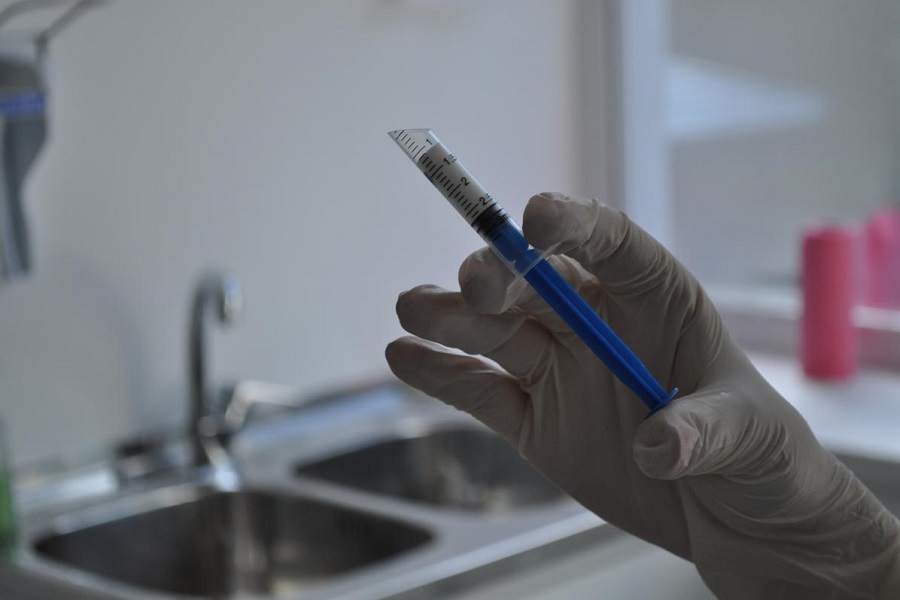 What Are Naltrexone Implants and How Do They Work
Naltrexone pellet implants are opioid antagonist treatment procedures. Initially, they were prescribed to treat opioid addiction, but it is also prescribed to treat alcohol use disorder (AUD) condition. Naltrexone implants contain a pure form of naltrexone. They are inserted under the skin (normally in the abdomen), where medicine is gradually released.
The implant blocks the opioid receptors and endorphin receptors, respectively. Consequently, this helps to reduce alcohol or drug cravings.
Indications for Naltrexone Implant Placement
Naltrexone implant treatment is clinically prescribed to treat OUD (opioid use disorder) and AUD (alcohol use disorder).
Naltrexone Implant Side Effects
Side effects occur mainly due to interaction with food or other medicine. Below are the possible side effects that result from the use of the naltrexone implant:
Risks Associated With Naltrexone Implants
Naltrexone implants may increase the risk of the following conditions:
Preparing for the Naltrexone Implantation Procedure
Research shows that naltrexone is very effective in treating alcohol use disorder. Before naltrexone treatment, you need to detoxify your body from alcohol or other drugs. The insertion is done by a skilled surgeon, and you are kept under observation for a few days.
Before implanting naltrexone, your health expert will inquire if you have a medical condition. Some of these conditions can include liver damage, pregnancy, use of other drugs, or allergies to naltrexone.
After a careful physical and behavioral examination, you will be ready to undergo the implant treatment.
How Are Naltrexone Implants Administered
To receive the implant, you must visit a naltrexone implant center or VipVorobjev Clinic, where a surgeon will examine your condition and start the procedure. This is a quick surgery that may take less than 20 minutes with no significant side effects or post-operative pain.
The naltrexone pallet is usually implanted in the abdominal region. The surgeon numbs the area with anesthesia. After the anesthesia is administered, the surgeon makes a small incision to insert the Naltrexone.
Following the successful insertion, the doctor stitches the wound and binds it with a bandage. The drug begins working within one hour. Controlling addiction habits with naltrexone may take place within a few weeks to months.
Naltrexone Implant — How Can It Help You
Naltrexone implants may help you reduce your addiction and control its effects. The released chemicals bind with the receptors and inhibit them, significantly reducing the pleasure you get from drug use or addiction. In technical terms, the drug blocks the endorphin receptors.
Combining naltrexone with behavioral and psychological treatment is best, preferably at naltrexone implant locations.
Naltrexone and Alcohol Use Disorder
In AUD, it blocks the endorphin receptors, which are responsible for giving you pleasure from drinking alcohol. It gradually reduces your alcohol craving and increases self-control; it improves your condition over time.
Drug Use Disorder and Naltrexone
Naltrexone works as an opioid inhibitor. It binds to the opioid receptors and blocks their effect. This results in receiving no pleasure from the narcotics or other drugs you use. Consequently, this leads to less need for chemical drugs and eventually drug independence.
Effectiveness of Alcohol Addiction Treatment with Naltrexone Implants
Statistics show that addiction treatment with naltrexone implants is one of the best available methods. The Disulfiram implant manufacturer also ensures its effectiveness for many addictions.
At VipVorobjev Clinic, we follow a chain of strategies for diagnosis, detoxification, implantation, and follow-up procedures to ensure maximum effectiveness and minimal risk. Our skilled team of MDs, physicians, and psychologists will help make the naltrexone program work for you.
Naltrexone Implant Removal
Physicians usually recommend naltrexone implant removal when you get an infection, can't tolerate naltrexone, or require opioid analgesia. Removal is also a minimal procedure and unlikely to cause serious side effects.
You can visit naltrexone implant clinics near you for removal.
Does the FDA Approve Naltrexone Implant
Naltrexone pills and intramuscular drugs have been approved by the Food and Drug Administration to treat OUD and AUD.
The Cost of Naltrexone Implantation
The cost of the implant depends on the treatment provided. The price starts from 300 € and varies accordingly.
Doctors
Our qualified and certified doctors, including anesthesiologists, rheumatologists, general medicine, psychologists, physiatrists, and nurses work to improve your condition. Our team ensures the best naltrexone implantation services, behavioral support, and care.
Patents and Certificates
We are highly qualified, certified, and experts in our field of drug and alcohol rehab and treatment. We have proven certificates of our work. Our healthcare experts have an official license to offer their health services. We continuously update ourselves according to new treatment strategies and medicine use. Our naltrexone treatment plan is also up-to-date with new techniques and is highly effective.
Reviews
Our patients have experienced life-saving treatments from our luxury rehabilitation center and clinic. The proof is in the very positive reviews from recovered patients. Information is available on the online forums. Our patients are happy with our treatment plans and results.