A fentanyl detoxification program can help the patient achieve sobriety via cleansing the substance from the patient's bloodstream, treating uncomfortable withdrawal symptoms, and preparing the person for the next rehab process. Fentanyl is a pharmaceutical synthetic opioid claimed to treat severe pain. It is a prescribed drug, but it can lead to abuse and misuse into addiction because of its euphoric effect. In the guide below, you learn everything about fentanyl detoxification and how to break addiction.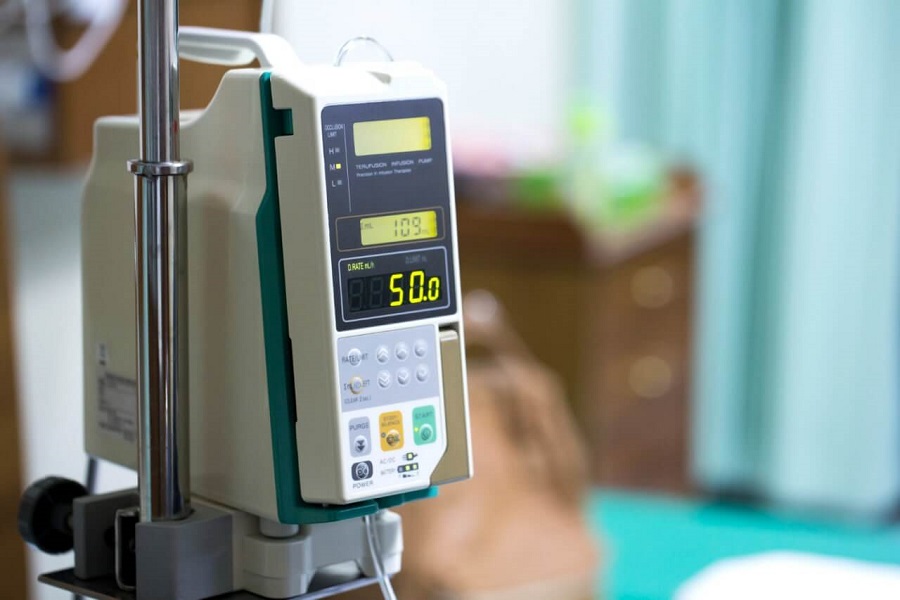 What is Fentanyl Detoxification
To get rid of uncomfortable fentanyl addiction symptoms, you need fentanyl detox treatment. This is a process to cleanse the body of fentanyl use disorder until the patient's bloodstream is clear of this drug. The process involves lessening fentanyl withdrawal symptoms and cravings to overcome dependence.
Fentanyl Detox Protocol
Once you are diagnosed with fentanyl dependence, the medical doctors will introduce you to the right detox protocol, which varies individually. The protocol involves helping the patient manage the signs and symptoms of intoxication and withdrawal until the detox process is complete. During the process at a fentanyl detox center, your doctor replaces fentanyl with methadone, buprenorphine, or Suboxone.
It is an FDA-approved and prescribed medication meant to relieve these drug withdrawal symptoms, signs, and cravings. The timeline may vary based on the frequency and length of use, amount of drug used, and any concurrent use of other prescription medications.
Indications for the Procedure
The use of fentanyl rapid detox should be restricted to the patients only to patients with fentanyl dependence to avoid complicating the procedure. Below are relative contraindications:
Rapid and Ultra-Rapid Fentanyl Detoxification Techniques
This procedure is done under an intensive medical care unit to administer deep sedation and monitoring. The team carrying out this program should have a specialist in intensive medicine, an anesthetist, nursing staff, a psychiatrist, and a psychotherapist. The program is shortened (rapid: 6-72 hours / ultra-rapid: 6-8 hours) via precipitating withdrawal following administration of the drug antagonist under general anesthesia.
Ultra-Rapid Detox
The patient is sedated into general anesthesia. After anesthesia has fully taken effect, the doctor will typically administer a fentanyl blocker which forces the body to safely start detox.
Rapid Detox
The patient is prescribed medication to speed up the detox process. Furthermore, he or she is administered prescribed gain to medications that help treat the withdrawal symptoms during the detoxification program.
Fentanyl Detox Process
This process is performed in a specialized treatment rehab center. It involves removing fentanyl side effects from the patient body's bloodstream safely. Prescribed medications are often used to manage the emotional and physical withdrawal symptoms. Buprenorphine, Suboxone, Vivitrol, methadone, and Naltrexone are commonly used drugs during the detox program. They are well-monitored by professional doctors to lessen fentanyl withdrawal symptoms.
Preparing the Patient for Fentanyl Detoxification
Our professionals will assess the client's psychological and medical state. The patient is also screened for a co-occurring health condition. Furthermore, physical examination and blood tests are done to determine the level of substance present in the bloodstream. This step aids in determining the right medical detox and treatment required.
Is it Safe to Detox at Home
Fentanyl is a robust, addictive substance that changes the user's brain. Therefore, a safe withdrawal is required to reduce life-threatening risk symptoms. In this case, this process is not recommended at home as the patient requires professional medical care 24/7 at a professional fentanyl detox facility.
Fentanyl Detox Time
The duration depends on the below factors:
Fentanyl Detoxification Symptoms
Symptoms vary individually. Early symptoms appear 6-12 hours after the fentanyl detox program. Symptoms typically include sweating, insomnia, aches, muscle stiffness, and anxiety. After 2-4 detoxification days, withdrawal symptoms peak, including vomiting, nausea, diarrhea, and stomach cramps. After 5-7 days, these symptoms begin to fade after your last dose and will dissipate.
Benefits of A Rapid Fentanyl Detox
Addiction Treatment After the Detox Process
Fentanyl detox can aid someone in undergoing a comfortable, safe withdrawal. However, a severe addiction to fentanyl cannot be overcome with just a detoxification program. Instead, this program should be followed by addiction treatment that will offer relapse prevention, behavioral therapy, addiction education, and life skills.
Inpatient Fentanyl Addiction Treatment
This requires the patient to live in the rehab center for the entire addiction treatment. The patient will participate in a 24/7 supervised and packed schedule of the recovery process, which includes individual therapy, group therapy, life skills courses, recovery meetings, and prescribed medications. It is preferred for people who are severely affected by the substance.
Outpatient Treatment
Outpatient allows the patient to come from home for the scheduled programs involving addiction education, life skills, and relapse prevention. Outpatient is great for the patient who is less affected by this drug.
Aftercare Programs
Aftercare programs are great for the patient who seeks additional support after rehab treatment. They involve weekly meetings and therapies at the clinic.
Sober Living Programs
This treatment provides the patient with a sober and safe living environment. Clients can go home while adhering to the rehab center rules. The program provides peer support, accountability, and independence lifestyle skills.
The Cost of the Fentanyl Detox
The cost will vary individually as the process responds differently per patient. The cost starts at 2700 €.
Doctors
It is challenging to conquer the addiction without professional care. That is why we have 24/7 qualified doctors at VIP Vorobjev Clinic to lead and supervise you through fentanyl detox protocol:
Patents and Certificates
Our doctors coordinate the right care at each stage to aid every patient break fentanyl addiction. We are DAACC (Drug, Alcohol, and Addiction Counselor Certified). Our certified and registered addiction specialists will help you begin a new life without addiction.
"I received fentanyl after surgery. When I came home, the pains came back, and an acquaintance suggested buying fentanyl from him. One night I woke up terrified that I couldn't breathe, my chest just wouldn't move and I couldn't do anything. I got really scared and started looking for a Fentanyl Rehab near me. At the Vip Vorobjev Clinic, I went through a rapid detox. The doctors were very supportive. Now I am on outpatient treatment and I am happy to live sober."
"Pain, withdrawal, overdose - I went through everything. Thanks to the clinic for the detox program. I couldn't have done it on my own. Starting a clean life."