Drug and alcoholism addiction can make your life challenging day after day. In order to fight these addictions, new methods have been developed.
Plasmapheresis is a treatment that helps to separate plasma from blood cells while eliminating the toxic and harmful substances in the bloodstream. Keep reading the below guide to get a clear picture of plasmapheresis in drug and alcohol addiction treatment.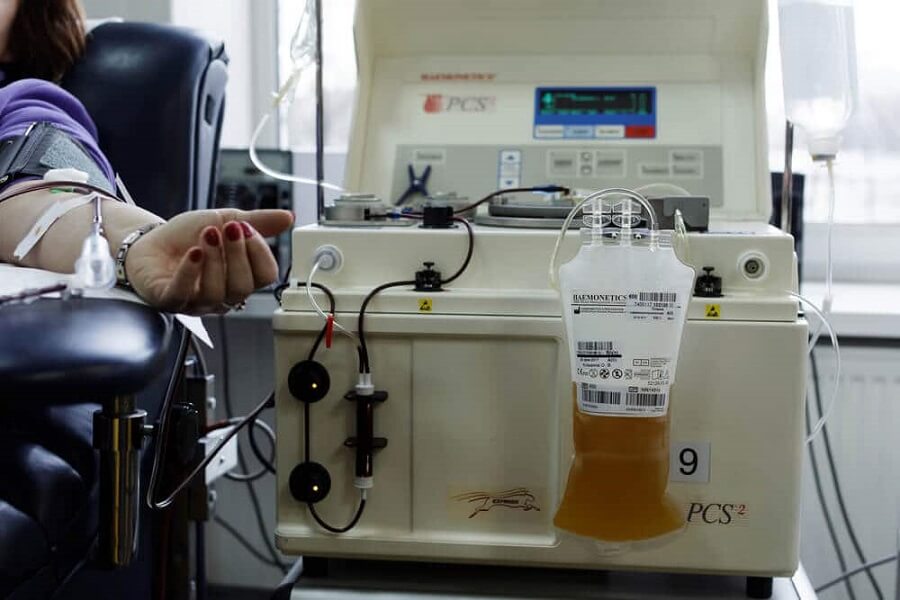 What is Plasmapheresis
Plasmapheresis is a process involved in treating conditions such as drug and alcohol addiction. The process detoxifies the body, removing metabolic waste and toxicity caused by substance abuse. Plasmapheresis cleanses the patient's blood, increases the production of young, new cells, and stimulates metabolism in the body. This helps the patient to recover from addiction and begin a new life.
The process involves getting rid of blood through a catheter or needle and circulating it via a machine. This machine separates blood from toxins and harmful substances. The procedure should be conducted only by trained medical personnel and under controlled conditions to avoid complications.
Different Types of Plasmapheresis
Plasma Exchange
This is where blood plasma is removed, and blood products are given in replacement.
Autologous
This involves removing the blood plasma, treating it, and returning it to the patient's body.
Donation
This involves removing the blood plasma and separating the components (plasma and blood cells), then returning cells to the patient body. Plasma is held to become useful blood substances.
Plasmapheresis Indications
The process aims to safely get rid of metabolic waste and toxic substances which may cause various diseases from the plasma, including:
Plasmapheresis Procedure
The procedure is painless and lasts between one hour and three hours. The process of plasmapheresis is conducted in a professional medical facility under expert supervision. Safety is ensured via disposable kits, which are sterilized using the irradiation method. The intelligent control system is made to manage the entire process.
Plasmapheresis is recommended in situations where detoxification may not be possible and the patient's organs are not functioning properly. During this process, the client receives prescribed medical solutions via infusion. The blood passes through a one-use sterile plasma filter membrane.
In this case, the liquid part of the patient's blood with waste and toxins separates, then plasma re-enters her or his bloodstream, free of the harmful substances. At the end of the plasmapheresis treatment, the patient's blood will be free of drug and alcohol. The client feels free, full of energy, and showing improvement overall.
Plasmapheresis Duration
The procedure is conducted in a safe and comfortable environment for the patient. The duration is between 1-3 hours.
How to Prepare Before the Procedure
Patients are recommended to first undergo clinical - laboratory tests right before plasmapheresis. The patient must drink large amounts of nonalcoholic and noncarbonated beverages for around 5-6 days before the procedure.
Furthermore, patients are advised to eat nutritious meals, have a good sleep, and avoid tobacco and smoking. In addition he or she must eat a high protein diet that is low in sodium, phosphorus, and potassium.
Plasmapheresis Effects on the Body
Plasmapheresis can create both negative and positive side effects on the patient. Usually, side effects are generally mild, rare, and can be managed.
Benefits of Plasmapheresis: What Results Can Be Achieved in the Treatment of Drug and Alcohol Addiction
Plasmapheresis Cost
The cost of one procedure is 1000 €. The number and frequency of necessary procedures is determined by the attending physician.
Our medical clinic meets international standards in all aspects to control any type of alcoholism and drug abuse . You will enjoy a safe and painless plasmapheresis treatment to help you break the substance imprisonment. Meet our qualified and friendly staff that will take you through a successful plasmapheresis procedure:
Patents and Certificates
We are Drug, Alcohol and Addiction Counselor Certified (DAACC). We are registered and certified addiction specialists that safely help our patients overcome any substance abuse and addiction conditions. We guarantee the patient a new and happy life after.
"Had plasmapheresis as part of my addiction treatment. I feel better after the procedure."
"Visited VIP Vorobjev Clinic for plasmapheresis prescribed by my doctor. I would like to note the comfort and attentive staff. I recommend this clinic as a choice."
other Regenerative medicine: