Methamphetamines are a broad category of pharmaceuticals that includes crystal meth. While certain methamphetamines have actual medicinal use for diseases including narcolepsy and attention deficit disorder (thus their Schedule II classification under the Controlled Substances Act), crystal meth is an illegal narcotic manufactured in underground meth laboratories.
According to the 2019 National Survey on Drug Use and Health, 2 million American citizens aged twelve and up took methamphetamine in the previous year, making it the second most popular illicit stimulant.
This article will discuss methamphetamine addiction abuse and treatment information, all based on research.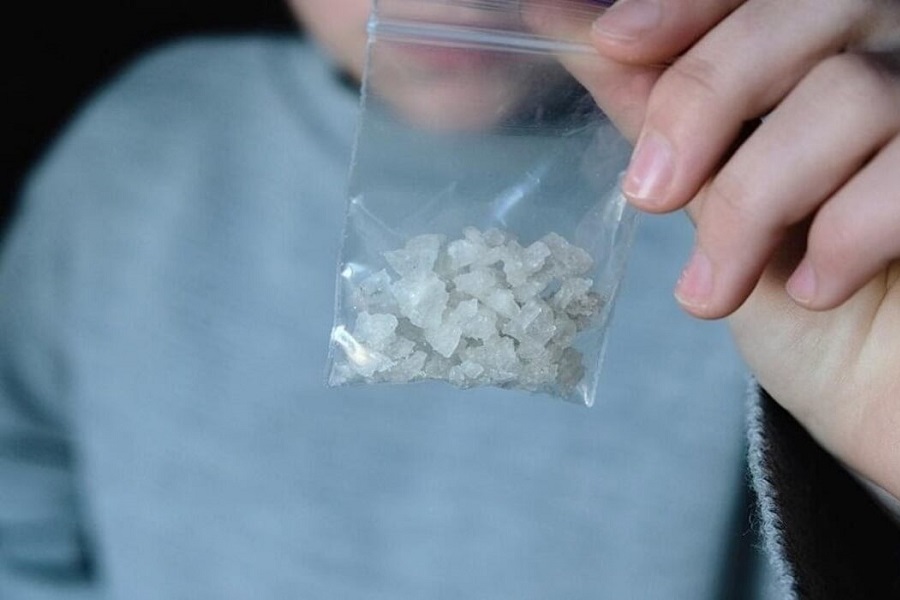 Side Effects From Methamphetamine Use
When someone consumes crystal meth, they endanger their health. Meth use can provide a tremendous high, but it also has the potential to cause serious side effects. The following are some of the undesirable consequences:
Symptoms and Signs of Methamphetamine Use
The terrible fact about drug usage is that people are typically unaware of it until it has progressed to the point of misuse or addiction. Because crystal meth has such a high potential for addiction, it's quite easy for a frequent user to progress from use to abuse to addiction.
Crystal meth has comparable effects to cocaine, but the euphoric highs followed by increased energy can last up to 12 hours, depending on how it's used. While the euphoric high encourages users to keep using the substance, it also has several short-term harmful health and psychological consequences, including:
These are the methamphetamine signs of use, so let's move on with the topic.
Consequences Of Using Methamphetamine
Meth use may lead to addiction and dependency, as well as long-term damage to your mind and body. It causes long-lasting alterations in the brain that are only partially reversible. Chronic meth usage can have the following side effects:
Methamphetamine Treatment Options
A complete meth treatment strategy that includes detoxification, counseling, and therapy is required for meth addiction recovery. Detox will remove methamphetamine's physical presence from the body and assist users in readjusting to life without the drug. Counseling will treat the psychological harm caused by substance misuse and teach recovering addicts how to fight temptation and stay sober for the long term.
Medication-Assisted Treatment For Methamphetamine Addiction
Curious about medications used for methamphetamine rehab? There are no drugs licensed by the government to treat meth addiction.
Currently, medication developers are working on a medicine called ibudilast, which is designed to help people transition away from meth by reducing inflammation. Injecting anti-methamphetamine antibodies to serve as a vaccination against meth's mechanisms of action in the brain is another pharmacologic method for treating meth-related disorders under study.
Because neither ibudilast nor the meth vaccine has been licensed, persons seeking treatment for meth addiction must rely on the best detox programs and behavioral therapies such as CBT and contingency management.
Behavioral Therapy Treatment For Methamphetamine Addiction
Formal or organized counseling (part of the methamphetamine rehab process) will begin when detox is done, and withdrawal symptoms have passed. During treatment, counselors will use a range of therapies and approaches, but the most prevalent is cognitive-behavioral therapy (CBT). Cognitive-behavioral therapy has been shown to be very beneficial in the treatment of methamphetamine addiction.
Inpatient Treatment Vs. Outpatient Treatment For Methamphetamine Addiction
The decision to enter an inpatient or outpatient meth addiction treatment program is based on several personal reasons. Because of the drug's addictive nature and person's underlying psychological causes for substance abuse, meth treatment is exceptionally tough—in any methamphetamine rehabilitation centers.
Inpatient Methamphetamine Treatment
If the person has been abusing the drug for a long time and is experiencing the most severe withdrawal symptoms, inpatient treatment may be a preferable alternative. If a person is not in a stable environment, he or she may relapse and slip back into the old pattern of drug misuse. Inpatient rehab centers for methamphetamine provide a secure environment free of triggers and temptations, allowing patients to recover control of their life without the chance of relapse. These programs typically run for one to three months, depending on the individual's needs.
Outpatient Methamphetamine Treatment
On the other hand, an outpatient recovery program may be a viable alternative for someone with a milder addiction or who is unable to abandon their duties. Outpatient treatment is part-time, allowing the recovering addict to continue working or attending school during the day. These usually require ten to twelve hours a week of counseling and detox at a local treatment clinic.
Stages Of Methamphetamine Addiction Treatment In Vipvorobjev Clinic
It is challenging to recognize that you require medical assistance for your addiction, as is convincing someone else that they need professional assistance to recover successfully. At VipVorobjev, we attempt to alleviate such concerns by providing a free first examination with a qualified addictions therapist who can confidentially address your concerns—this works as a sample experience for patients. This is before discussing any treatment options for methamphetamine addiction.
Diagnosis Of Methamphetamine Addiction
After the initial evaluation, the diagnosis is determined. You'll be given specific treatment options for methamphetamine addiction depending on your circumstances once you've addressed your addiction and outlined what you want to achieve throughout your addiction therapy.
Methamphetamine Detoxification Treatment
Detox is the next phase in addiction therapy, and it involves safely removing methamphetamine from the body. A medical expert should always be present to oversee a stimulant detox, whether it is done as part of an inpatient or outpatient treatment. Medically supervised detox is a safer and more effective treatment option because physicians can monitor vital signs around the clock and prescribe medicines to keep patients stable throughout withdrawal periods.
Average Length Of Methamphetamine Treatment
Our methamphetamine addiction treatment center typically provides 90-day inpatient programs, although they can be extended if required. Outpatient treatment is less structured and lasts three to six months, but serious addiction is a lifelong battle.
Effectiveness Of Treatment For Methamphetamine Addiction
While our methamphetamine addiction treatment approach has been proven through time, it takes a lifetime to recover from addiction. Detoxing may only take a few weeks or months, but staying clean is a lifelong commitment.
Many addicts in recovery have learned that support groups or individual counseling may give them a great deal of encouragement and accountability.
To avoid relapse, statistics show that staying clean necessitates lifestyle modifications such as avoiding detrimental effects from social contacts. It's critical to form bonds with people committed to leading a healthy lifestyle.
Сost Of Methamphetamine Addiction Treatment
Any available addiction treatment for methamphetamine is usually covered by health insurance. Coverage, on the other hand, varies based on the type of therapy, health insurance plan, mental health benefits, and other factors. Most healthcare plans must manage drug use and mental health concerns using the same criteria as medical/physical health problems, according to the Mental Health Parity and Addiction Equity Act of 2008.
Doctors
In every industry, expertise counts, which is why our treatment facilities employ competent, experienced doctors. When it comes to expertise and cutting-edge approaches, we offer everything you need.
Patents and Certificates
We remain on top of the most effective emerging techniques, methods and approaches to treating methamphetamine addiction. We seek to gain accreditation for any treatment approach that is game-changing.
Reviews
"Taking the VipVorobjev clinic's methamphetamine addiction treatment was a fantastic experience that transformed my life." I was able to hold a job and control my addiction for more than a year." Before getting started with meth addiction treatment alternatives, read more of our reviews on our website.
other Treating drug addiction: