The Main Types of Addiction to Pills
Pill addiction is becoming the leading cause of addiction in this century. In pill addiction, a person gets addicted to some kind of pill without even realizing it. Some types of pill addiction are:
Sleeping Pill Addiction
Sleeping pills are drugs that are prescribed for patients with insomnia. Unfortunately, people get addicted to them because of overuse. Uncontrolled prescription writing for sleeping pills is one of the causes of sleeping pills addiction. Research and statistics show that almost 40 million prescriptions were written for at least one sleeping pill from 2006 to 2011. Some people don't even realize they are addicted until they have to stop.
Some of the signs of sleeping pills addiction are:
If someone notices these symptoms, they should stop taking the sleeping pills with the help of a doctor.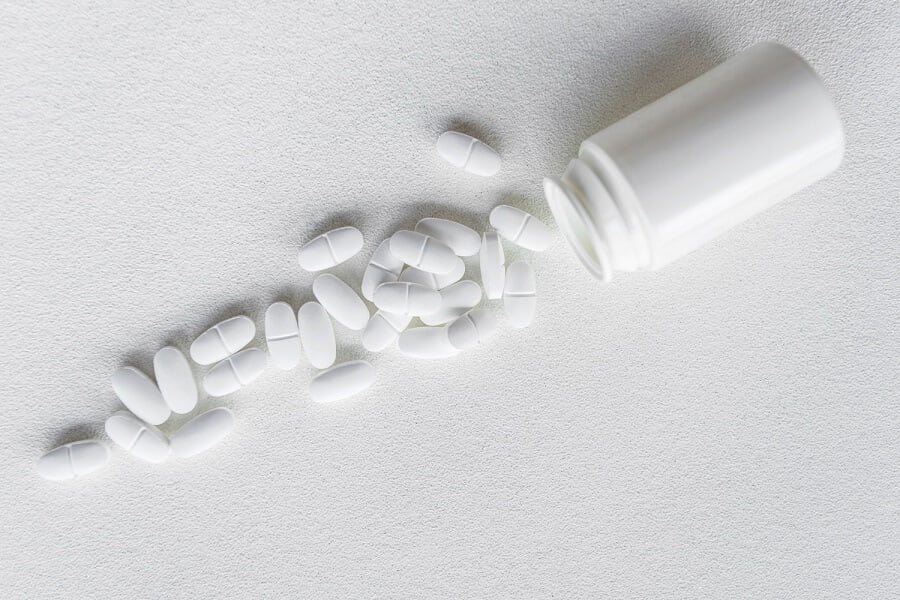 Caffeine Pill Addiction
Caffeine is a natural brain stimulant. It causes the release of dopamine that enhances brain activity, so a person feels more awake and alert after taking caffeine. Caffeine causes dopamine release, but it doesn't cause unnatural imbalances in the natural stimulant circuit, so a simple morning coffee can cause dependence but not addiction. The problem arises when caffeine pills are used continuously, or with other stimulants or alcohol, which can lead to sickness or death.
Diet Pills Addiction
As the name suggests, diet pills are the drugs that are used to modify weight. They can:
Statistics show over 24 million people in the U.S are overweight. Many of these individuals use diet pills in order to reduce weight, unfortunately leading to addiction. FDA approves the use of weight control measures for patients with a BMI above 30. Even after losing weight, people continue using diet pills because of:
Pain Pill Addiction
Pain is a distressing feeling that disrupts life. Pain is one of the most common reasons why people visit their doctor. Sometimes doctors prescribe opioids for pain relief. Opioids are incredibly potent, but they can lead to a psychological and physical dependence. Some of the signs of pain pill addiction are:
How is Pill Addiction Formed
There are five stages of addiction to pill:
Experimental use of pills
The human body always adapts to its environment, and after continuous usage of pills, the body adapts to the substance. Any removal of those pills causes withdrawal symptoms.
Addiction affects and influences the brain in these ways:
If these symptoms are present, that means the patient has gotten addicted to the pills.
Pill Addiction Symptoms and Causes
Following are some symptoms that show a person is addicted to pills:
SYMPTOMS

CAUSES

Looking unusually energetic

After taking stimulants pills

Looking sedated

After taking depressants

Poor memory

After continuous usage of depressant pills

Asking for increasing doses

With continuous usage, threshold for effect increases

Trouble walking

Poor coordination

After long usage of pills

Side effects of chronic usage of addiction pills

Depression

Anxiety

The side effect of chronic usage of addiction pills

Changing multiple doctors

To get the same prescription after the previous doctor stopped prescribing.
Groups Most Susceptible
Teens (13-19 years) and early adults (20-25 years) are the most susceptible age groups to getting addicted to pills because the parts of the brain that control decision power, judgment, and self-control have not fully developed.
Individuals with brain disorders such as bipolar disorder, depression, and anxiety are more high-risk patients for pills addiction.
Men are more susceptible to pill addiction than women.
Treatment and Recovery from Pain Pill Addiction
Addiction is a chronic disease that not only affects the individual involved, but also the family of that person. Pain pill addiction treatment centers give a multi-professional, integrated, and long-term approach which includes the following steps:
Pill Addiction Treatment Methods
There are a variety of pill addiction treatment methods that are used for treatment. Methods for treating prescription pill addiction include:
Approximately 20% of adults who are prescribed Benzodiazepines tend to abuse the use of their …
Bromazepam is a medication that is typically prescribed to patients with severe anxiety and …
Buprenorphine is an FDA-approved medication that is prescribed for the treatment of opioid use …
Chlordiazepoxide, trade name Librium, is the prototype of benzodiazepines found on the market …
Clobazam is a benzodiazepine medication used to treat conditions such as seizures. Clobazam is …
Benzodiazepines are a class of drugs that act by producing a sedative-hypnotic effect. The …
What is Clorazepate Clorazepate (Tranxene) is an unusually long acting benzodiazepine. It has …
What is Codeine Codeine is a drug designed to control pain that can't be controlled by …
Estazolam is a prescription-only drug that belongs to the benzodiazepines family; Prosom is …
Eszopiclone (Lunesta) is a prescription and oral tablet drug available as a generic. It's …
Fentanyl is an opioid pain reliever that is recommended to patients who are experiencing …
Dalmane (generic name flurazepam) is prescribed to manage insomnia. It's great for …
Halcion/triazolam is a prescription benzodiazepine medication used to treat anxiety and …
Lorazepam is a benzodiazepine prescribed for the treatment of anxiety, insomnia, seizures, and …
Lyrica, which is also known as pregabalin, is an anticonvulsant that is prescribed for the …
Midazolam is widely accepted among physicians and patients alike. It is a hypnotic-sedative …
People have been using Psychostimulants for centuries in medicines and tonics to treat …
Benzodiazepines, also known as benzos, are a large drug class. The class includes Temazepam …
Serax (oxazepam) is a prescription benzodiazepine used as an anti- anxiety medication. This …
Tramadol is an opioid analgesic used to relieve moderate pain. It elicits the analgesic in the …
What is Valium Valium (Diazepam) is a drug used to calm the central nervous system in states …
In 2011, doctors across the United States wrote over 47 million prescriptions for Xanax, …
Zolpidem is a sedative-hypnotic drug used for the short-term treatment of insomnia. Zolpidem …
Cost of Treatment
The cost of the treatment for pill addiction varies with different factors such as duration and level of addiction.
VipVorobjev is one of the best treatment centers near you for pain pill addiction, providing the best treatment at a minimum rate with great facilities.
Patents and Certificates
VipVorobjev is a DAACC (Drug, Alcohol, and Addiction Counselor Certification) certified clinic with the best facilities, environment, and specialists to help break the pill addiction cycle.
"We went to the clinic on the recommendation of a relative who had previously used the services of the Vip Vorobjev clinic. We are very satisfied: friendly staff, everything is clean and comfortable. Special thanks to the doctor - you can see right away that he is a real expert!"
"Great service, good luxury, great food. I took a break and got out of this vicious circle, I don't want to use anymore, I started a new life"
Doctors
VipVorobjev Clinic has the best doctors from all across the globe that help in the treatment for pill addiction: