As with most other addictions, there is a high risk of relapse during treatment for alcohol addiction. This has led to the development of new ways to reduce the risk of relapse, making treatment easier. One of these advancements is the development of anti-alcohol abuse implants. This article provides more information about anti-alcohol implants and their use in the treatment of alcoholism.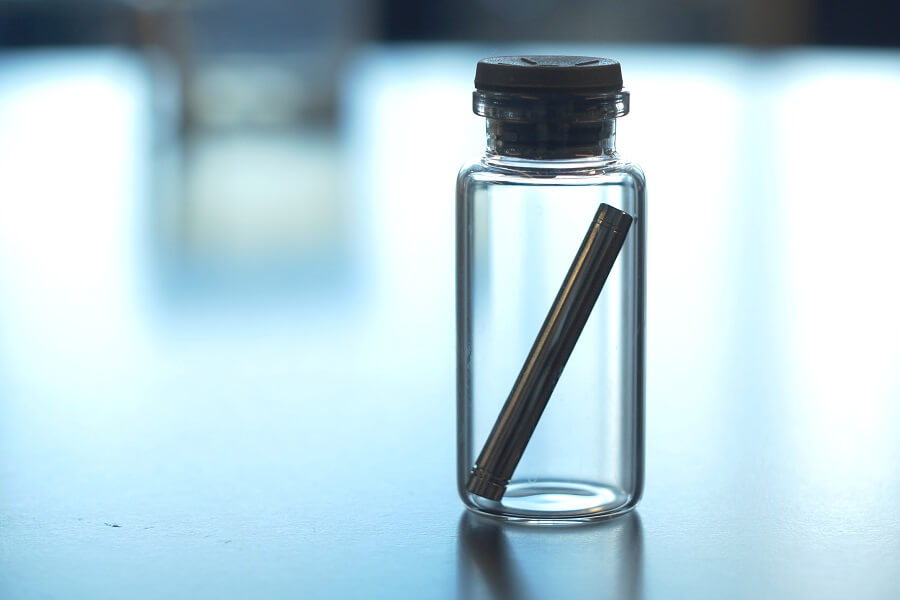 What Are Alcohol Abuse Implants
There are certain drugs used during the treatment of alcohol addiction. These drugs help to reduce the risk of relapse and improve the success of treatment. These drugs are usually taken by mouth or regular injections.
There are other forms of these drugs that don't have to be swallowed regularly; they just have to be inserted into the skin and will last a long time. These drugs are known as anti-alcohol abuse implants. The use of an implant against alcohol is a great advancement in addiction treatment; research shows that anti-alcohol abuse implants have a better effect than their oral counterparts.
Indications for Coding From Alcoholism by the Method of Implantation
An alcohol implant is an option for the treatment of alcoholism unless there is a contraindication.
Contraindications to Implantation From Alcoholism
There are a few conditions in which getting an implant for alcohol addiction may not be appropriate. An anti-alcohol implant is contraindicated in people who don't need it, such as non-alcoholics. Certain medical conditions may also contraindicate its use. Some conditions are as follows:
Preparations for Encoding Alcoholism by Implantation
An alcohol implant could come in various forms. These forms include disulfiram-based or naltrexone-based options.
Disulfiram Implants for Alcohol Addiction
Disulfiram is a drug used in preventing relapse during alcoholism treatment and comes in two forms. The drug can be taken orally or implanted into the skin. One of the forms of implantable disulfiram is Esperal, as described below.
Naltrexone Implants for Alcohol Addiction
Naltrexone is a drug that belongs to the class of opioid receptor blockers. It can be taken orally as a tablet or implanted in the skin.Vivitrol is a form of naltrexone implant, described below.
Esperal Implants for Alcohol Addiction
When inserted into the skin, this alcohol implant releases disulfiram regularly into the blood. If a person with this implant drinks alcohol, the implant stops it from being metabolized and causes the build-up of the substance in the body.
Because the accumulation of this substance leads to unpleasant symptoms like vomiting, drinking alcohol becomes unpleasant to the user.
Vivitrol Implants for Alcohol Addiction
When inserted into the skin, this alcohol implant releases naltrexone constantly into the blood. The medicine then goes to certain areas in the brain and blocks them.
This helps to reduce the pleasurable feeling from drinking alcohol. Ultimately, the lack of this pleasurable feeling reduces the urge to drink. This reduces the risk of relapse during alcoholism treatment.
The Steps in Getting an Anti-alcohol Implant
The steps of alcohol implant treatment usually involve:
Preparation for treatment
Diagnosis
Before treatment, a person has to be diagnosed with alcoholism. This involves asking questions such as:
Preparation for Treatment
At this point, they have to be declared fit for the procedure by ensuring there aren't any contraindications.
The Procedure
The process is usually straightforward. First, a suitable area is selected and cleaned. Next, it is infiltrated with a local anesthetic. Finally, the implant is inserted into the area using a loading device. The local anesthetic makes this process painless. There is also no need for hospital admission.
Advantages and Effectiveness of Implants for Alcoholism
There are various advantages of an alcohol implant over regular oral versions of the drugs.
Anti-alcohol Abuse Implants Cost
This straightforward treatment generally does not require admission to a hospital, so the price is low. The cost of the implant depends on its duration. The duration of an implant can range from a month to six months. The cost varies from 150 to 1000 €.
Doctors
Our doctors have vast experience in the treatment of alcoholism and the use of various types of implants in the treatment of medical conditions. They are professionals who are well equipped with the skills in the use of anti-alcohol implants.
Patents and Certificates
At VipVorobjev Clinic, we have expertise in the treatment of various addiction disorders using a wide range of methods. We are fully licensed to carry out treatment of alcoholism with the use of anti-alcohol implants.
Reviews
Treatment at our facility is based on a policy to deliver patient-friendly quality care. This ultimately earns us numerous positive reviews and recommendations from our clients.
If you or anybody you know wishes to get an anti-alcohol implant to treat alcoholism, and you're looking for top-quality care, then you should reach out to VipVorobjev Clinic.