Mandatory treatment is treatment motivated, ordered, or supervised under the criminal justice system.
The criminal justice system often uses legal pressure to encourage substance abusers to participate in treatment. Treatment can be mandated via a drug court or as a condition of pretrial release, parole, or probation.
A huge number of those admitted to substance abuse treatment cite legal pressures as an important reason for seeking treatment.
Most studies suggest that outcomes for those legally pressured to enter treatment programs are as good as or even better than those who started treatment without any form of legal pressure.
Also, individuals receiving treatments because of legal pressure seem to have higher attendance rates and remain in treatment programs for a longer period of time, which can positively impact treatment outcomes.
In this article, you are going to learn all you need to know about court-mandated substance abuse treatment.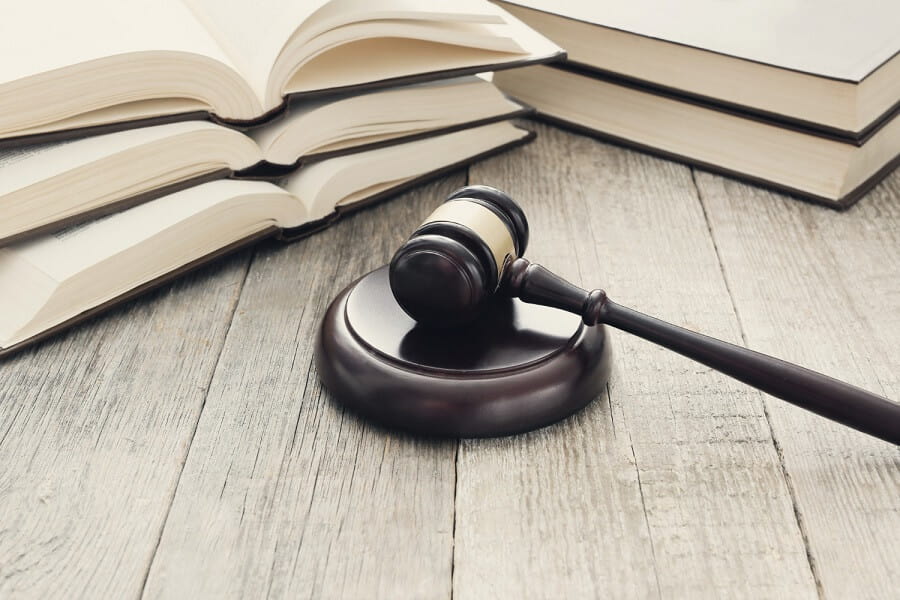 The Legal Aspect of Compulsory Drug Treatment
Compulsory drug treatment is a form of medical care and must comply with the same standards as other forms of health care.
Human rights must be respected and protected in developing and implementing effective compulsory drug treatment programs.
These rights include the right of people who use drugs to enjoy the highest attainable standard of patient rights, including:
What is "Mandatory" or "Coercive" Treatment
Coercion or mandatory treatment can be defined as an intervention model which combines supervision of a "problem-solving" court and drug addiction treatment as an alternative to imprisonment for people facing charges ranging from non-violent criminal activities to substance abuse.
These offenders participate in structured treatment programs with comprehensive case management services and random urine screens. Upon successful program completion, which often lasts a minimum of six months, offenders receive a sentence that does not involve imprisonment.
Grounds for Treatment of Drug Addicts Without Consent
For a person to be mandated for addiction treatment without consent, it must be proven first that the individual is addicted to alcohol or drugs.
Also, there must be evidence that they have attempted, threatened, or inflicted physical harm on themselves or others. There must be proof that if the individuals are not detained, they will inflict physical harm on themselves or others.
Or the persons must be so incapacitated by alcohol or drugs that they cannot provide for their basic needs, including shelter, food, and clothing, and there is no suitable adult (such as family members or friends) willing to provide for such needs.
Does Compulsory Treatment Work
Is compulsory drug treatment effective? Findings differ across studies, but most show that court-mandated people do just as well in treatment as others.
Researchers have evidence that rehabilitation programs like court-mandated treatments positively impact substance abusers' recovery.
The fear of going to prison or other legal repercussions may help keep substance abusers in treatment for longer and may provide motivation to remain abstinent.
Mandatory treatment programs often include random and periodic drug tests, with severe consequences if participants test positive for alcohol or illicit drugs, further helping recovering addicts to remain responsible and accountable.
Not all compulsory drug treatment programs are created equal, and the inconsistencies in treatment programs are the biggest problem to mandatory treatment effectiveness.
Types of Court-Mandated Substance Abuse Treatments
Court-mandated substance abuse treatment varies greatly. The intensity ranges from residential programs to outpatient educational programs. The intensity required is largely dictated by the offense level and a person's previous legal involvement.
1: Residential Programs
Residential treatment programs are the most intense of all the court-mandated treatments. This program removes the individual from the community for an average of 28 days to receive full-time treatment, though many options provide shorter or longer-term care.
2: Educational Programs
The most basic form of court-ordered treatment is educational programming. Drug education programs are usually favored because of their ease of cost-effectiveness and accessibility.
An education program treatment is often the first type of court-ordered treatment for first offenses. It is also used widely in the jail and prison systems.
However, on their own, educational programs are not likely to be effective for most participants. This type of treatment works best during the early stages of substance use.
3: Outpatient Programs
Outpatient programs include both group and individual counseling. Court-mandated outpatient treatment programs provide a more in-depth level of care. An intensive outpatient program (IOP) may be required in many cases.
IOP consists of attending group counseling several times every week for many hours in addition to receiving psychiatric services and individual counseling.
4: Group Counseling
Group counseling is another form of court-mandated substance abuse treatment. Groups may consist of only court-mandated participants or may include voluntary participants. Group counseling mostly focuses on connecting individuals to community resources and improving relapse prevention skills.
5: Community-Based Programs
Community-based drug rehabilitation programs may be mandated for offenders on house arrest, arrested multiple times, or during re-entry from long-term imprisonment. Community-based treatment programs may consist of daily services and are often provided within a halfway house setting.
An Alternative to Direct Compulsory Drug Addiction Treatment
There are several options available to you that offer a variety of types of treatment techniques and comprehensive programs that will consider the factors unique to recovery. The following list details some of the alternative treatments and therapies to compulsory drug addiction treatment:
Cost of Drug Addiction Treatment
The problem with trying to find an answer to how much drug addiction treatment will cost is that there are so many variables involved, including the type of treatment and the length of time one will need to be in the treatment program.
On top of that, different facilities can charge different prices for the same services, depending on the location of the facility and the "extras" that the program may provide basic services.
If you are interested in finding out more details on treatment costs and options that we offer, as well as the prices, please get in touch with us or leave your information on the website, and we will call you.
Doctors
Our rehab center has trained and experienced medical professionals and drug specialists. We cater to patients suffering from various addiction problems. Our medical experts analyze the case in detail, create individual recovery plans and offer the best services to provide exceptional treatment.
Patents and Certificates
We follow the most successful substance abuse treatment tactics, methods, and plans to help patients recover. We have certifications for the therapeutic option to help bring changes to their lives.
Reviews
My junior brother recently came home from the VipVorobjev clinic, and our entire family and friends are shocked at how good he is doing. I have my brother back. I cannot thank VipVorobjev enough for whatever you did to help our family.
other Treating drug addiction: