Amphetamine is a stimulant for the central nervous system. Its usage causes an increase in specific types of brain activity, leading to feelings of increased energy, confidence, attention, and a dose-dependent rewarding euphoria. It is commonly used to treat attention deficit hyperactivity disorder (ADHD) and narcolepsy when legally prescribed.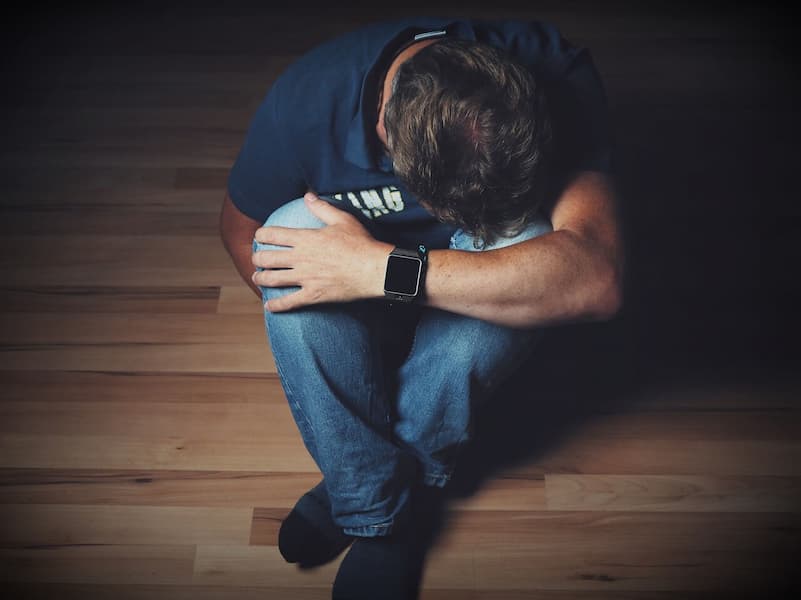 Side Effects From Amphetamine Use
According to the National Institute on Drug Usage, there are various short- and long-term difficulties connected with amphetamine abuse, including:
Symptoms and Signs Of Amphetamine Use
Overcoming amphetamine addiction means first spotting the signs. However, it's preferable to leave addiction diagnosis to healthcare specialists because identifying addiction isn't always straightforward. However, knowing the diagnostic criteria might be useful if you believe you or someone you care about has an amphetamine addiction.
Here are key symptoms and signs of use:
Consequences Of Using Amphetamine
Short-term symptoms are frequently increased over time. Blood arteries and the heart can be damaged by high blood pressure, while elevated body temperature can damage organs and tissues. Low appetite may lead to poor eating habits, leading to malnutrition, which can harm the body, including the brain.
These issues can be amplified when using methamphetamine, resulting in severe dental disease due to poor eating habits and a lack of saliva, which can lead to serious infections and tooth loss. Furthermore, meth use can cause skin damage owing to hallucinations that something "crawls" beneath the skin, causing drug users to scratch at sores that do not heal quickly due to a lack of blood circulation.
People with addiction need professional rehabilitation for amphetamines.
Amphetamine Treatment Options
Getting help with treatment of amphetamine addiction is a vital first step in regaining control of your life and beginning the recovery process. It's critical to have a tailored treatment plan based on a thorough examination by addiction treatment specialists. This assists in determining the proper degree of care depending on your needs and the severity of your addiction.
Medication-Assisted Treatment For Amphetamine Addiction
Methamphetamine/amphetamine (henceforth "amphetamine") use and overdose deaths are on the rise in the context of the continuing opioid epidemic. There is no FDA-approved medication treatment amphetamine addiction, unlike for opioids.
A variety of drugs have been investigated to determine whether they can aid in the reduction of amphetamine usage as well as study/treatment retention and recovery. The findings of these trials, however, are mixed, and the methodologies employed to examine these therapies have flaws. Researchers are still working on developing and testing medications to help treat this disorder, which is a good thing.
Behavioral Therapy Treatment For Amphetamine Addiction
Among amphetamine addiction treatment options, behavioral therapy has been shown to be an effective treatment for amphetamine use disorder studies. Behavioral treatment can come in a variety of forms, including:
Inpatient Treatment Vs. Outpatient Treatment For Amphetamine Addiction
There are two main treatment options for amphetamine addiction for amphetamine users—inpatient and outpatient. Let's discuss each of them below.
Inpatient Amphetamine Treatment
Inpatient treatment for amphetamine addiction entails staying at a residential rehab facility for the duration of your treatment. Depending on your demands, this might include varying levels of intensity. Residential rehabs give psychological and medical treatment and surveillance 24 hours a day, seven days a week, and can also address any co-occurring mental health issues (such as anxiety or depression).
Outpatient Amphetamine Treatment
People who cannot commit to amphetamine addiction treatment centers or who have less severe addictions may benefit from outpatient therapy. You stay at home with a solid support structure and go to a treatment center for counseling and other sorts of therapy several days a week.
Outpatient programs range in severity, with partial hospitalization programs requiring 20 or more hours of therapy per week being the most rigorous. Simply contact us to help you get started with amphetamine addiction treatment options.
Stages Of Amphetamine Addiction Treatment In VipVorobjev Clinic
Recognizing that you require medical assistance for addiction and persuading someone that they require professional assistance to recover adequately can be tough. At VipVorobjev, we try to alleviate such fears by providing a free first assessment with a trained addictions therapist who can confidentially explore the challenges you're dealing with.
Diagnosis Of Amphetamine Addiction
The diagnosis comes after the first assessment. After you've addressed your addiction and selected what you want to accomplish throughout your addiction therapy, you'll be given a personalized treatment plan based on your unique circumstances.
Amphetamine Detoxification Treatment
We offer a professional detox treatment along with a treatment plan for amphetamine addiction. This all-encompassing strategy allows you to acquire healthy coping skills to replace taught beliefs and behaviors that lead to persistent addiction, ensuring that once the substance is out of your system, you are free of it.
Average Length Of Amphetamine Treatment
Our amphetamine treatment clinic typically provides up to 90-day inpatient programs, although they can be extended if required. Outpatient treatments are more casual and can last up to three or six months, but keep in mind that serious addiction is a lifelong battle.
Contact our medical professionals for more information on the average length of treatment.
Effectiveness Of Treatment For Amphetamine Addiction
While our amphetamine treatment strategy has been proved throughout time, overcoming addiction takes a lifetime. A detox may only take a few weeks or months, but the commitment to being sober lasts a lifetime.
Many recovering addicts have found great aid and accountability through support groups or individual therapy to continue on a drug-free path, especially in an amphetamine drug rehab clinic.
Staying clean demands lifestyle changes, such as avoiding harmful influences from social connections, to prevent relapse. It's vital to establish relationships with those serious about living a healthy lifestyle.
Сost Of Amphetamine Addiction Treatment
Addiction therapy is generally covered by health insurance. However, the extent of coverage varies depending on the health insurance plan, mental health benefits, treatment provider, and other considerations. According to the Mental Health Parity and Addiction Equity Act of 2008, most healthcare plans are required to use the same criteria to treat drug use and mental health difficulties as they do to medical/physical health problems. Any costs associated with a scholarly treatment for amphetamine addiction must be discussed with the medical professionals.
Doctors
Our doctors are seasoned specialists who have treated these addictions for many years. We appreciate their efforts and hope you would put your faith in their knowledge to help you manage your withdrawal symptoms in our amphetamines rehab process.
Patents and Certificates
We remain on top of emerging techniques and approaches in the treatment of amphetamine addiction. We seek to gain accreditation for any treatment approach that is game-changing.
Reviews
One of the most moving lines we regularly hear sounds like this, "You saved my life, and everything would have been different if I hadn't been here." However, we strongly advise you to read testimonials from patients who have benefited from our medical services. We truly care, and we are here for you in our amphetamine addiction holistic rehab center.
other Treating drug addiction: