According to the World Health Organization (WHO), alcohol is a leading cause of death and disability worldwide, and of over 200 disease and injury conditions. Alcoholism is one of the most severe forms of problem drinking. In 2016, it was responsible for 5.3 percent of all global deaths. Excessive alcohol consumption, if not managed timely and appropriately, can result in serious medical and neurological complications, including alcohol withdrawal syndrome.
What Is Alcohol Withdrawal
Alcohol withdrawal syndrome is characterized by tremors, increased anxiety, and even seizures in patients who abruptly quit alcohol intake after a long period of consumption. Alcohol withdrawal symptoms can appear within hours after you stop drinking. Though in some cases, mild symptoms may manifest, the danger of alcohol withdrawal lies in the subsequent neurologic complications and associated mental health disorders. Physiological changes from excessive alcohol consumption can cause severe illness and even death in people with alcohol withdrawal.
Causes of Alcohol Withdrawal
Alcohol is a depressant of the nervous system, and after prolonged use, the body becomes dependent on it. Because alcohol slows down the excitatory part of the brain, it increases inhibitory activity. When alcohol is suddenly stopped, the inhibition is removed, resulting in an overexcited nervous system. The body is thrown into overdrive, resulting in alcohol withdrawal symptoms.
Alcohol Withdrawal Diagnosis
Alcohol withdrawal can be diagnosed by conducting a comprehensive physical examination and from the patient's medical history. A series of screening tests such as a psychological evaluation and laboratory tests are also performed to determine the extent of their alcohol use and to rule out any underlying diseases that may need immediate intervention.
Signs and Symptoms of Alcohol Withdrawal Syndrome
Several factors influence the severity of alcohol withdrawal symptoms, including the amount of alcohol consumed and the duration of alcohol dependence. Some of the signs and symptoms of alcohol withdrawal are:
Mild symptoms — elevated blood pressure, insomnia, tremulousness, anxiety, stomach upset, headache, palpitations.
Moderate symptoms — hallucinations and alcohol withdrawal seizures (rum fits) that can occur 12 to 24 hours after stopping alcohol consumption and are general in nature. Seizures from alcohol withdrawal is a tell-tale sign that delirium tremens (a severe form of alcohol withdrawal) may occur.
Delirium tremens — the most severe form of alcohol withdrawal, and its characteristics is an altered sensorium (changes in the brain function) with significant nervous system dysfunction and deranged vital signs. It includes visual hallucinations, rapid heart rate, elevated blood pressure, fever, agitation, and increased sweating. According to available alcohol withdrawal statistics, 5% of patients with alcohol withdrawal will experience delirium tremens.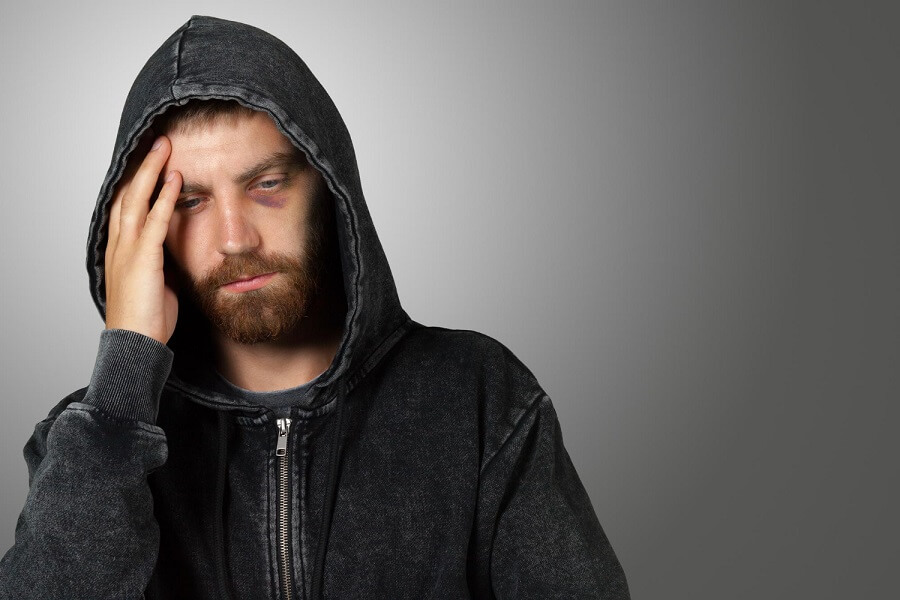 How Long Can Alcohol Withdrawal Last
Mild to moderate symptoms usually last 4 to 5 days, depending on several factors. If these symptoms do not worsen within 24 to 48 hours, the patient will most likely recover. Symptoms of delirium tremens can last up to seven days after stopping drinking and may even last longer.
Alcohol Withdrawal Timeline of Symptoms — Stages of Alcohol Withdrawal
According to the American Academy of Family Physicians, there are 3 potential stages of alcohol withdrawal:
| | |
| --- | --- |
| Stage 1 (mild): | headache, insomnia, anxiety, hand tremor, stomach upset, and heart palpitations. |
| Stage 2 (moderate): | in addition to mild symptoms, elevated blood pressure or heart rate, confusion, mild fever, and rapid abnormal breathing. |
| Stage 3 (severe): | in addition to moderate symptoms, visual or auditory hallucinations, seizures, disorientation, and impaired attention may occur. |
The American Addiction Centers outlines the timeline of symptoms for alcohol withdrawal syndrome:
6 to 12 Hours Post-Ingestion
A patient typically experiences mild symptoms 6-12 hours after their last drink, such as headaches, mild anxiety, insomnia, minimal tremors, and stomach upset.
12 to 24 Hours Post-Ingestion
24 hours after their last drink, some patients may already experience hallucinations (visual, auditory, or tactile). Within 24-72 hours, various mild to moderate symptoms may begin to resolve, or symptoms may progress to severe complications that could continue for weeks.
48 Hours Post-Ingestion
The risk of seizures is the highest 24-48 hours after the last intake, and delirium tremens may appear 48 hours post-ingestion.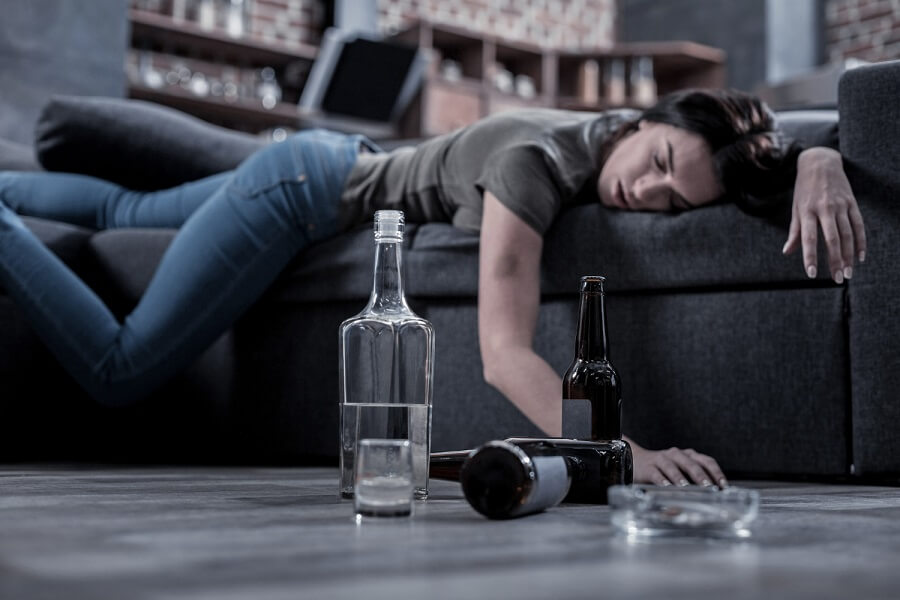 Acute Alcohol Withdrawal
Alcohol withdrawal can manifest as very mild to severe signs and symptoms. Prompt assessment and medical management are critical to prevent progression to life-threatening complications. Patients who experience alcohol withdrawal should be evaluated for other underlying medical conditions, such as dehydration, infection, heart issues, electrolyte abnormalities, bleeding, and any signs of injury.
Post-Acute Withdrawal Syndrome (PAWS)
Post-acute withdrawal syndrome is defined by the American Addiction Centers as a change in emotions and behaviors that persists after the acute withdrawal symptoms end. This syndrome is caused by changes in the chemical balance and circuitry in the brain that affects cognition, emotions, and even sleep patterns. Symptoms of PAWS can include cognitive problems such as the inability to think clearly, memory problems, sensitivity to stress, sleep disturbances, drastic mood changes, and motor coordination problems. Recovery from PAWS usually takes between 6 and 24 months.
Danger of Alcohol Withdrawal
In severe cases, the state of delirium tremens increases the likelihood of death. People with chronic alcoholism usually have a poor nutritional status, which puts them at a higher risk of life-threatening complications such as seizures, cardiovascular complications (irregular heartbeat and heart failure), electrolyte abnormalities, and severe psychiatric comorbidities, such as depression, anxiety, and suicidal thoughts. These complications may occur in the advanced stages of alcohol withdrawal and require immediate medical attention.
Treatment of Alcohol Withdrawal Syndrome
The management of alcohol withdrawal syndrome requires a multifaceted approach due to multiple and overall health problems caused by it. Patients who have mild signs and symptoms may be managed as outpatients, but those with more complicated symptoms should be admitted and may need intensive monitoring and care.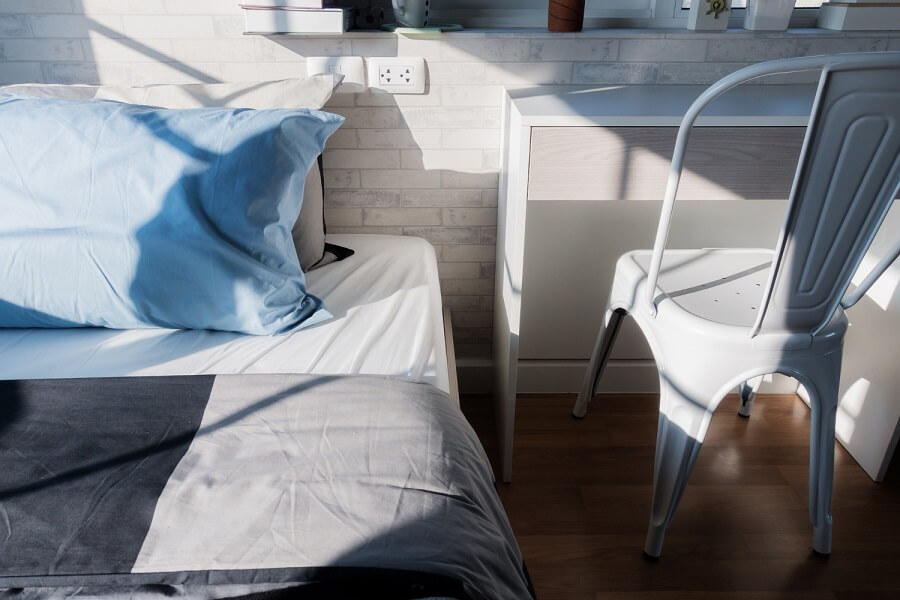 What Helps With Alcohol Withdrawal
Alcohol withdrawal syndrome is a state of overstimulation, and is mitigated in a quiet environment where there are no distractions that could trigger hallucinations. Inan inpatient setting patients are subjected to close medical supervision in a controlled environment where access to alcohol is restricted. A reliable and consistent support system is a great help for patients with alcohol withdrawal symptoms.
Inpatient Treatment for Alcohol Withdrawal
Inpatient treatment is necessary for people with severe symptoms such as hallucinations, seizures, deranged vital signs, and other neurologic or behavioral signs. Inpatient treatment provides medical and supportive care that aims to prevent any form of harm to the patient, especially if they experience hallucinations. Some patients may feel, see, or hear things that aren't there, and, in some cases, they may even harm themselves or others. The best remedy for alcohol withdrawal is abstinence and the inpatient setting ensures this in a controlled, alcohol-free environment.
Outpatient Treatment for Alcohol Withdrawal
Outpatient treatment is ideal for people with mild to moderate alcohol withdrawal symptoms and usually starts with a detoxification process. Detoxification is where alcohol and toxic byproducts are cleared from the body. The primary goal of outpatient treatment is to ease you into rehabilitation. It requires a significant commitment from the patient because they must attend regular clinic visits as directed by the clinician or therapist. Detoxification from the signs and symptoms of all stages of alcohol withdrawal is only the first step; the ultimate goal is long-term abstinence. Outpatient treatment and detoxification includes group and individual therapy sessions, and a variety of treatment approaches that will assist you in your journey toward long-term sobriety.
Medications for Alcohol Withdrawal Symptoms
Benzodiazepines is a class of medications used for alcohol withdrawal treatment, and prevent or lessen the severity of symptoms and complications. Other medications used are geared toward supportive care and to manage any underlying medical conditions. Some of these are anticonvulsants, antidepressants, antipsychotics, beta-blockers to help normalize blood pressure and heart rate, fluids, and multivitamins (folate, thiamine).
Other medications include:
Acamprosate: helps avoid alcohol intake after recovery.
Disulfiram: drinking alcohol while taking this medication results in unpleasant side effects.
Naltrexone: helps to block the rewarding or reinforcing effects of alcohol.
Get Help Today With VIP Vorobjev Clinic
At VIP Vorobjev Clinic, our qualified healthcare professionals can provide you with the help that you need. We recognize that it is never easy to achieve sobriety and requires a lifetime commitment. Our team is dedicated to providing a comprehensive continuum of care to achieve the best possible outcomes for you during your recovery journey.