Treating addiction is a long and difficult process. It is additionally made more difficult by numerous prejudices that still prevail in society. And while some believe that addiction is not a disease, but someone's caprice, others, in turn, emphasize that the problem will always be present and these people need to be isolated.
Due to this opinion, VIP Vorobjev Clinic guarantees full anonymity to its patients – starting from the admission, through the treatment stages, to the return to normal life. This discretion includes personal transfer – from airport to hospital and back, if necessary.
Complete rehabilitation from addiction begins with detoxification
The first step in the treatment is painless detoxification, which involves the application of special treatments to alleviate the withdrawal crisis. Unaware of the danger they have found themselves in, many addicts think that this is the only and sufficient step in eliminating the problem. However, only after withdrawal, one can begin treating the psyche.
Although the nature of the disorder is the same, each addiction is specific. Bearing in mind the differences among people, our team of physicians, psychologists, psychiatrists and occupational therapists has a personal approach to each patient. Because the goal of complete rehabilitation from addiction is not only to clean your body but also to help you develop a strong personality that will be able to resist future temptations.
Bearing in mind the challenges you are facing, and often the lack of motivation to continue the treatment, we strive to provide you with perfect conditions.
Namely, VIP Vorobjev clinic is more than an ordinary hospital, so the treatment in it is like a vacation. Each room is equipped with luxurious furniture and state-of-the-art devices – an LCD TV, Wi-Fi connection and air conditioning. In addition to the comfortable and safe accommodation for patients, we also took care of the accommodation of your loved ones, since we are aware of the importance of the support of family members during the rehabilitation.
Individual treatment approaches include a special diet. That is, our personal chef will fulfill all your wishes. So, every day, after the treatment, you will be awaited by your favorite meal on the table, prepared from the best quality organic ingredients.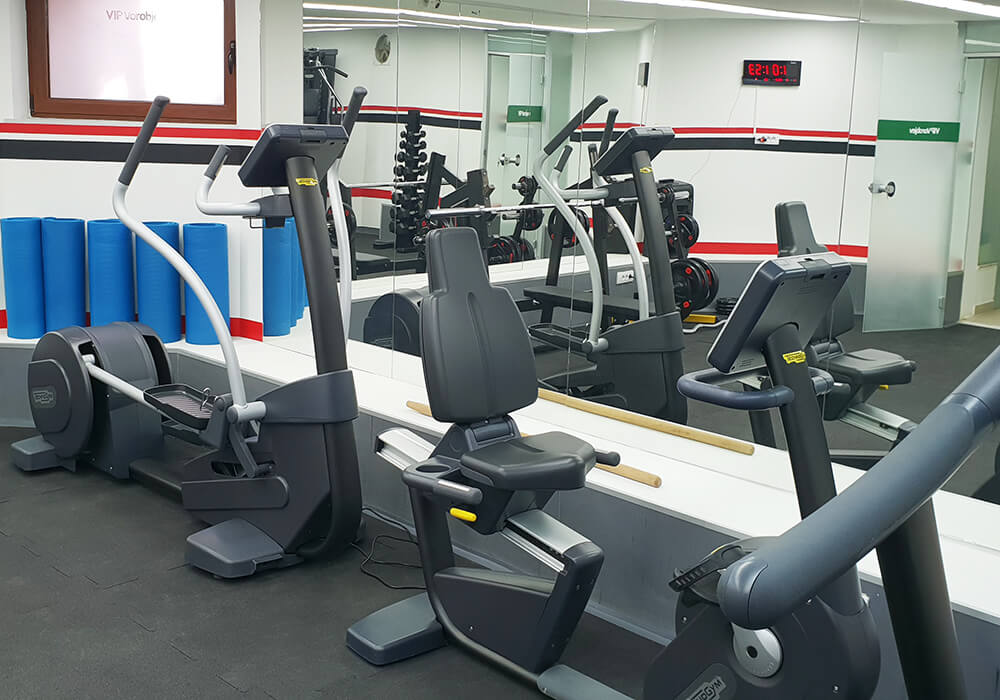 Complete rehabilitation at VIP Vorobjev Clinic leads to a new way of life
A major problem in treating addictions is the acceptance of new rules. We are aware that it takes time to get used to a different lifestyle. That's why our experts are at your disposal at any time.
As mental development has to accompany physical fitness, in our team we have a personal fitness trainer who will prescribe a special exercise program in the gym that is part of the clinic.
What distinguishes VIP Vorobjev is an emphasis on true values ​​and socialization. So, you will be able to fill in your spare time at occupational therapy and learn some new skills at the same time.
The psychotherapeutic gazebo is not intended only for group therapy, but also for socializing, just like a spacious living room. While in the warm days a beautiful garden and swimming pool offer exceptional entertainment. For special enjoying in nature, there are organized visits to Kopaonik, Zlatibor and Kalemegdan. This recreation will please your body and feed your "mind" after the dark age you used to be in.