An alcoholism rehab center is a treatment facility that offers therapy, care, and support for people who suffer from alcohol addiction. It helps them to overcome their addiction in a number of ways. Rehab facilities help to heal the patient's mind and body, while freeing them from the effects of alcoholism and training them on how to live a sober life.
This article will answer all your questions about alcohol addiction, whether rehab work, the benefits, and more.
What Is Alcohol Addiction
Alcohol addiction is a chronic form of alcohol abuse disorder that involves compulsive alcohol drinking, loss of control over the consumption, and a negative emotional state when alcohol is not available. It may also be referred to as alcohol use disorder.
If not treated, alcohol addiction can spiral out of control, hindering a person's life. It can affect anyone, regardless of their background and age. Alcohol addiction changes your neurochemistry and brain functions, which affects your behavior and alcohol abuse cycle.
What Is Alcohol Rehabilitation
Alcohol rehabilitation uses psychotherapeutic and medical interventions to treat alcohol dependency. The goal of alcohol rehabilitation is to help patients remain permanently free from alcoholism and gain psychological skills for long-term sobriety.
What Is Rehab Used For
Alcohol or drug rehab is used to treat the physical and psychological addiction to alcohol with the appropriate medical care and assistance.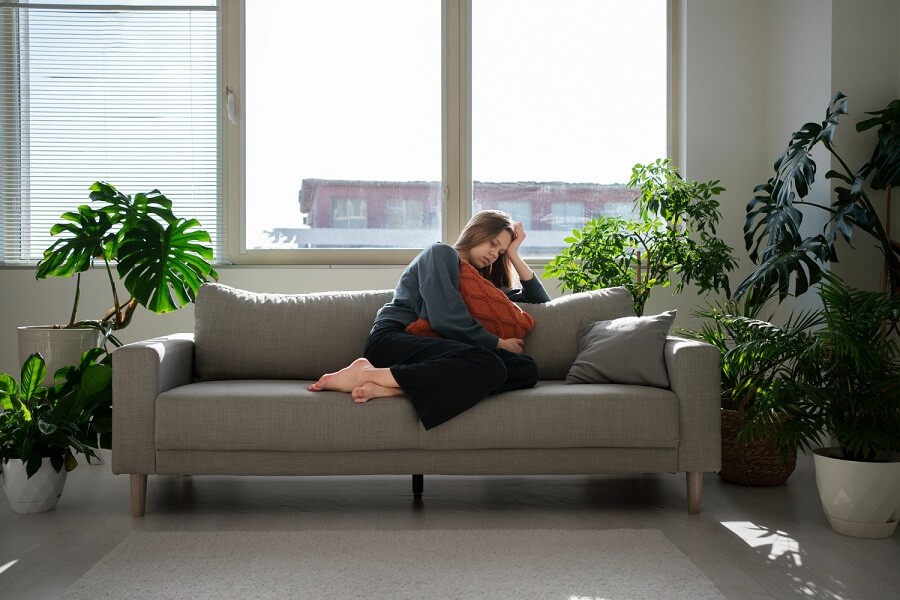 What Is an Inpatient Alcohol Rehab Center
An inpatient alcohol rehab center is a facility where a patient lives onsite while they receive treatment. Inpatient care is one of the best options for patients because it keeps them away from the triggers of their situation in everyday life.
There are different inpatient alcohol treatment facilities available, and range from residential environments at a luxurious rehab center, to a sterile hospital setting. The facilities provide a home-like environment, making the recovery process easy while offering comfort to patients during their stay.
The main benefit of an inpatient alcohol rehab center is that the patient is fully focused on the healing process. All activities at the center are related to their recovery, for example, they learn how to replace drugs or alcohol with healthier habits during therapy.
There are different types of inpatients treatment settings which include:
Long-term residential rehab: It offers stable living conditions in a well-structured environment free from distractions (friends, places, and things that trigger the urge to drink alcohol) and supportive care for an extended period. The care can be low or high intensity, depending on the patient's needs. This option is best suited for patients who don't have stable homes, supportive families, or with severe addictions.
Short-term residential treatment: It often takes place in a hospital, or a medical clinic, that offers 24/7 medical supervision. These facilities provide alcohol detox services to help manage alcohol withdrawal symptoms and treat the addiction.
Sober living homes: Also known as transitional and recovery housing, they offer short-term housing and support care to patients who have completed their rehab program and are transitioning back to their normal lives.
What Is an Outpatient Alcohol Rehab Center
An outpatient alcohol rehab center is a health facility that provides treatment services in a health clinic, hospital, or a freestanding substance abuse rehab center.
An outpatient treatment plan is where a patient can live at home and visit the hospital for treatment services as required. People who can benefit from the outpatient alcohol rehab centers include:
Those who have completed their inpatient treatment
Individuals with general good health
Patients with strong social support
Those with reliable transport
Patients whose addiction is less severe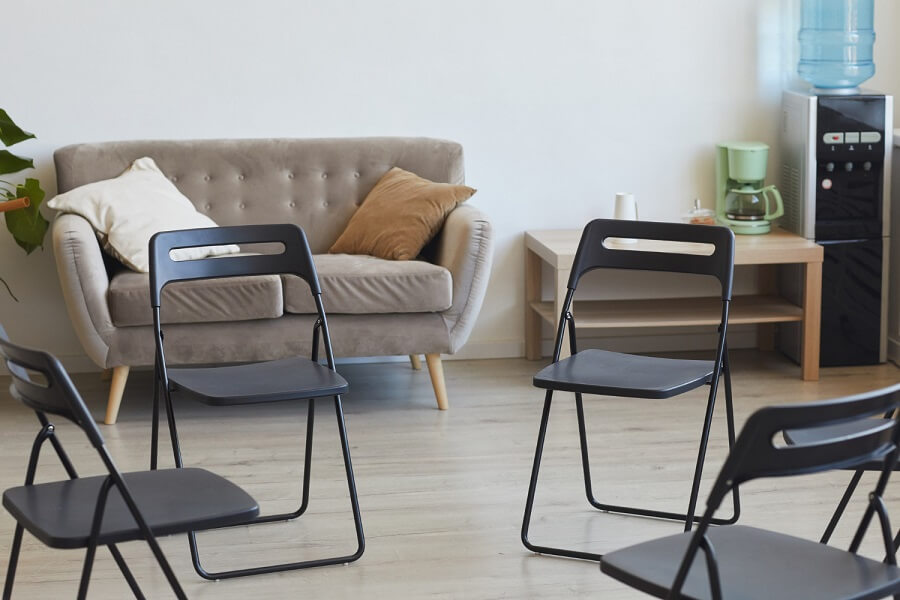 Some of the outpatient alcohol rehab centers include:
Standard outpatient: This is where a patient visits the hospital regularly for counseling and treatment, and can also be given prescription medicine if necessary. They must attend treatment sessions one or three times a week and, if possible, every day.
Intensive outpatient (IOP): This is a high-intensity treatment option that provides between 9 and 20 hours of structured treatment per week.
Partial hospitalization(PHP): Partial hospitalization is the highest level of intensive outpatient care which requires the patient to attend an average of 6 hours of treatment per day.
How Does Alcohol Rehab Work
Alcohol rehab works differently for everyone depending on their needs. It helps addicts overcome alcohol abuse while healing their body and minds from the effects of alcohol.
An effective rehab will do a comprehensive assessment of the patient that will help to craft a personalized treatment plan for them. Alcohol rehab facilities start by detoxing patients to clear their bodies of toxins.
This is usually the first line of treatment for people with a physical dependence on alcohol . Alcohol rehabs provides inpatient and outpatient services where patients are given different therapies to help them live sober lives by adopting healthier habits.
Patients undergo therapies such as:
Cognitive behavioral therapy
Music therapy
Art therapy
Yoga
Sports and recreation
Why Is Rehab so Important
Alcohol rehab is a crucial step to help addicts recover from their addictions and live healthy lives. It equips them with the right tools and teaches them good behavioral skills. This will help them to overcome the challenges of life, adapt to living without alcohol, return to being an active member of society and prevent relapse.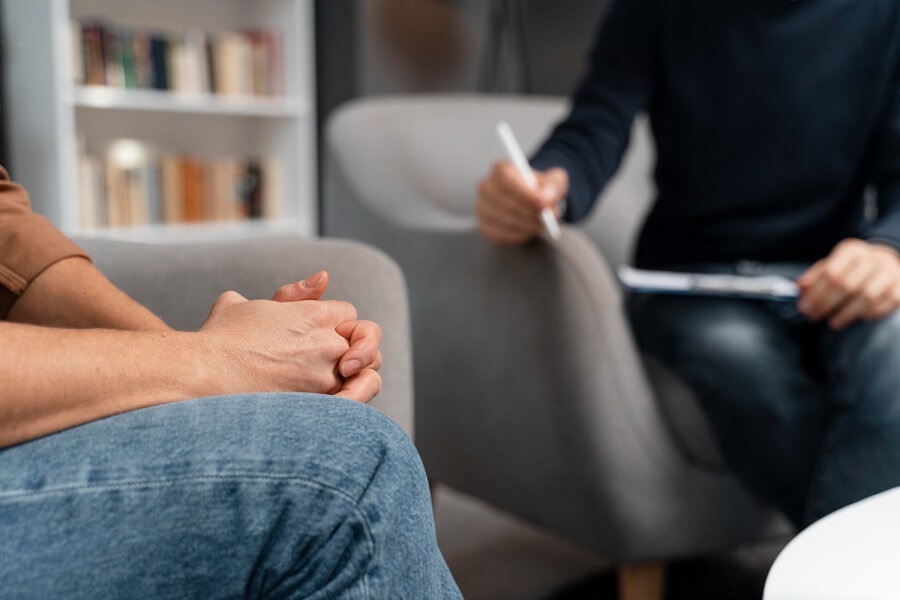 Benefits of Long-Term Alcohol Rehab
Long-term alcoholism rehab provides treatment for alcohol addiction for an extended period. The main benefits of long-term alcohol rehab are:
More time for patients to learn crucial life skills
Training and reinforcement of essential coping mechanisms during challenges
Around the clock compassionate care
Ample time to heal and recover from the effects of alcohol addiction
Addressing psychological issues
Rebuilding relationships with friends and family
Nutritional assistance
A holistic and unique individual treatment plan
Emotional Benefits
Going through an alcohol rehab program helps you eliminate the physical challenges that come with addiction and cope with the underlying emotional issues.
Most addicts suffer from emotional issues like anxiety, depression, psychosis, and antisocial behavior. The purpose of long-term alcohol rehab is to help them overcome these emotional problems that could have triggered substance abuse.
Physical Benefits
While you can go through the painful process of self-detoxification, it can be more difficult than you imagine. It can also be dangerous without medical supervision. A professional rehab program helps patients deal with any pain and fears associated with detox.
When your body becomes less dependent on alcohol, health complications arise, and medical supervision is then required to treat them. This is one of the main benefits of long-term rehab.
Types of Recovery Programmes
Choosing the right recovery program can help you focus on all your treatments. Here are some of the treatment programs that can be beneficial to you:
Alcohol and drug detox programs
Medical detox programs
Residential treatment programs
Medication-assisted treatment programs
Outpatient treatment programs
Ongoing aftercare treatment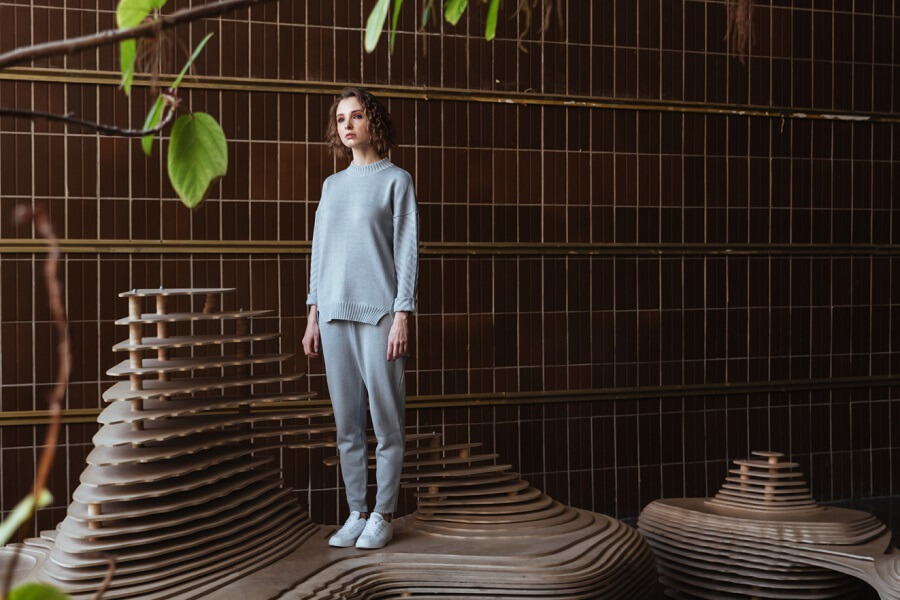 Alcohol Rehabilitation Goals
The main goals of alcohol rehabilitation may include:
Treating drug/alcohol addiction
Preventing relapse
Healing the body and mind from the effects of alcohol
Providing professional help to patients who want to quit alcohol abuse, prevent the complications of self-detoxing, and lead sober lives.
What Happens After Alcohol Rehabilitation
After you've completed your alcohol rehabilitation program, it may take time to readjust back to normal life. Professional and personal responsibilities can pile up. Make sure that you don't take on too much directly after completing your rehabilitation.
Most people are able to bounce back to live a normal and healthy life soon afterwards.
Get Help Today with VIP Vorobjev Clinic
If you've been struggling with alcohol addiction, VIP Vorobjev Clinic is the best place to be for your treatment. Our highly experienced team of doctors will help you recover from your addiction and live a sober life. Contact us today and get help.