Addiction is one of the most widespread diseases of today. It appears in a wide variety of forms, and anyone can be its target. In addition to destroying the life and health of addicts, addiction also destroys other social relationships. In other words, it has a very harmful effect on the addict's family, marriage, job, and friendships. However, you no longer have to worry because there is a cure for this trouble. Get rid of addiction once and for all, and VIP Vorobjev clinic will help you in this fight.
The first and crucial step to getting rid of this disease is to treat it. VIP Vorobjev clinic employs world-renowned and recognized experts and physicians, with decades of experience in addiction treatment. After the most up-to-date, painless, and safe therapy in our clinic, you will continue to live your life entirely normally. Even after the outpatient treatment, we give you complete post-treatment support. Be sure that addiction is curable and that with our utmost help, you will overcome it and beat it for good.
Get rid of addiction – Call us and our doctors will explain the entire treatment procedure
Luxuriously equipped VIP Vorobjev clinic has been successfully treating every type of addiction, as well as other psychological problems for over 20 years. The success of our treatment is evidenced by the enviable figure of more than 24,000 cured patients worldwide. Our therapies and innovative treatment methods have demonstrably improved the quality of life of our patients. That is why we are at your service seven days a week, whenever it suits you.
Please feel free to contact us at any time. Our experts will immediately give you tips and suggestions as to what to do next. Our hospital takes care of your budget – you are free to send us only a text message, and the team of our doctors will immediately call you back. Also, if you call from abroad, from any part of the world, we will do our best to minimize your costs. Contact us via Viber or WhatsApp, and in no time, we will provide you with a detailed answer to everything you are interested in regarding addictive disorders and other psychosocial problems.
You can always fill in the online form and ask any question, and VIP Vorobjev clinic's specialists will give you the best possible answer and solution. Taking care of your health is our top priority and pleasure, so do not hesitate to call us. Feel free to call us or send us a message to +38162256266, and we will immediately call you back. If you prefer, you can explain your problem via e-mail at info@vipvorobjev.com
Transport to and from our clinic is provided
With an individual approach to each patient and maximum discretion, all our patients are provided with a comfortable and pleasant stay with us. Only in this way can the patient, but also his family, feel completely safe throughout the recovery process. With 24-hour medical assistance and supervision by competent physicians and nurses, we provide the highest quality medical treatment. However, in addition to providing the basic care to all patients, VIP Vorobjev hospital strives to minimize all your cost of arrival at the clinic.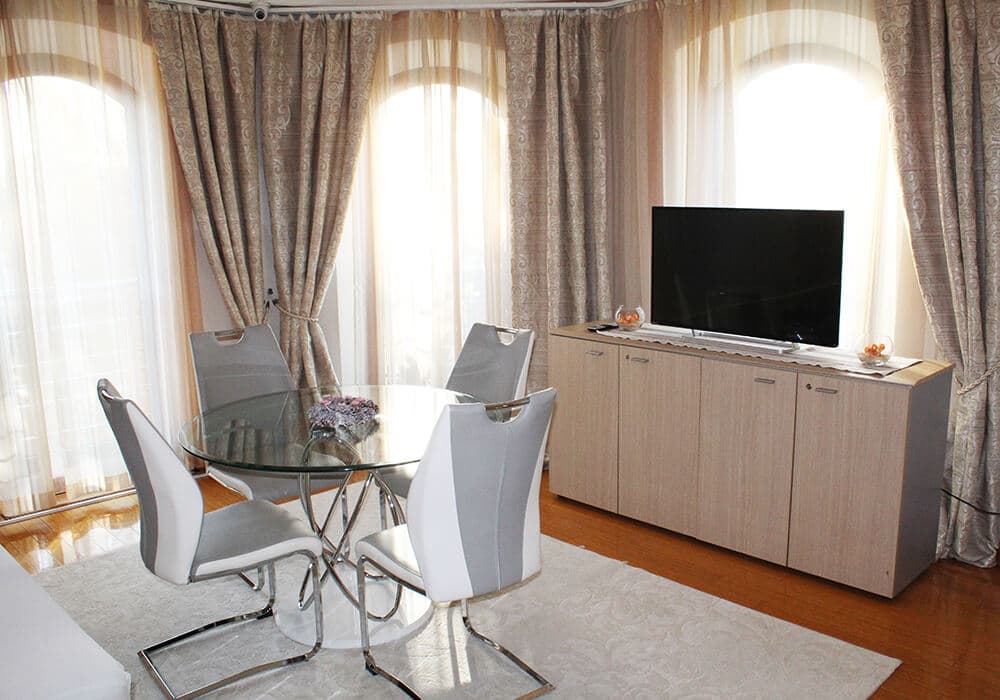 Namely, we offer completely free transportation to our clinic from Nikola Tesla Airport. After the treatment at VIP Vorobjev hospital, we take all patients back to Belgrade Airport at no charge! We cover all transportation costs, doing our best to make sure you save money. Also, if you have a problem getting a visa, VIP Vorobjev clinic will provide you with all the documentation and help obtain the visa within the shortest possible time. So when it comes to transportation, that is, coming to and leaving our clinic, we will help you financially as much as possible.
Get rid of addiction with VIP Vorobjev clinic, and take the right path in life.
With innovative methods and state-of-the-art treatment, you will leave addictive disorders in the past
What sets VIP Vorobjev clinic apart from others and makes it the best in the field of addiction treatment is state-of-the-art therapy as well as the latest innovative treatment methods. We have a large number of therapeutic and diagnostic devices as well as other medical equipment which guarantees every patient a quick, safe, and painless detox. During this medical procedure, the patient is under the constant supervision of a team of professional doctors, psychologists and nurses.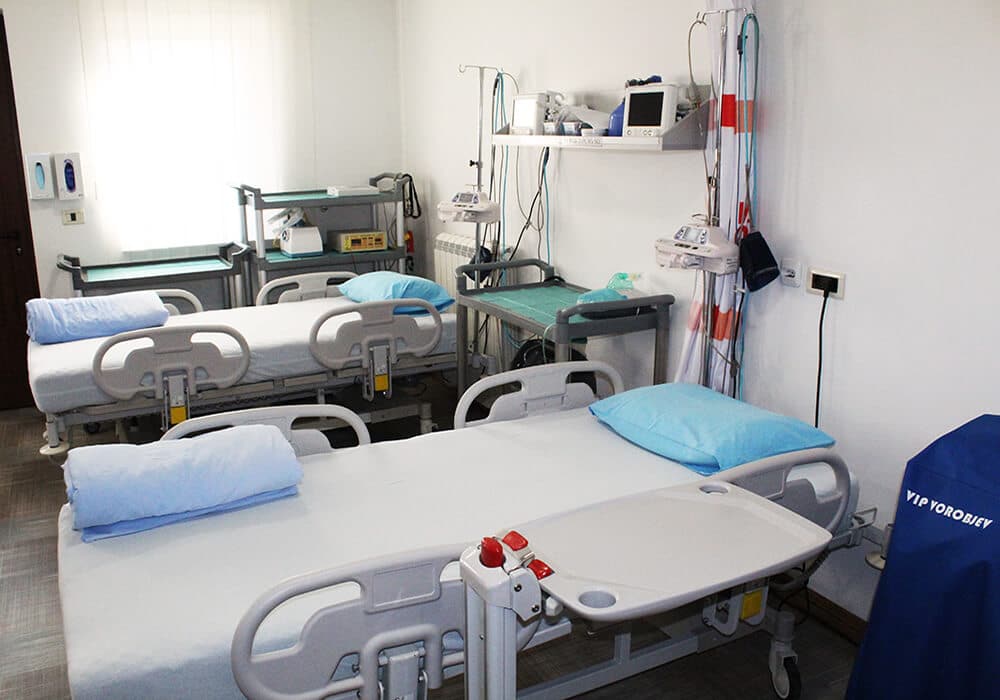 One of the treatments that took the patients of VIP Vorobjev hospital to the right path, and thanks to which people from all over the world have been healed, is undoubtedly the Ibogaine treatment. With top-quality medical therapies, your stay with us will be extremely comfortable. All rooms are equipped with the highest quality and comfortable furniture, TV, Wi-Fi, and air conditioning. Also, the rooms are very spacious, so a member of your family or another close person can stay with you during the treatment. Patients can relax at any time in a modernly equipped gym, pool, and hot tub. 24-hour security guards take care of your safety, which will always be at the highest level.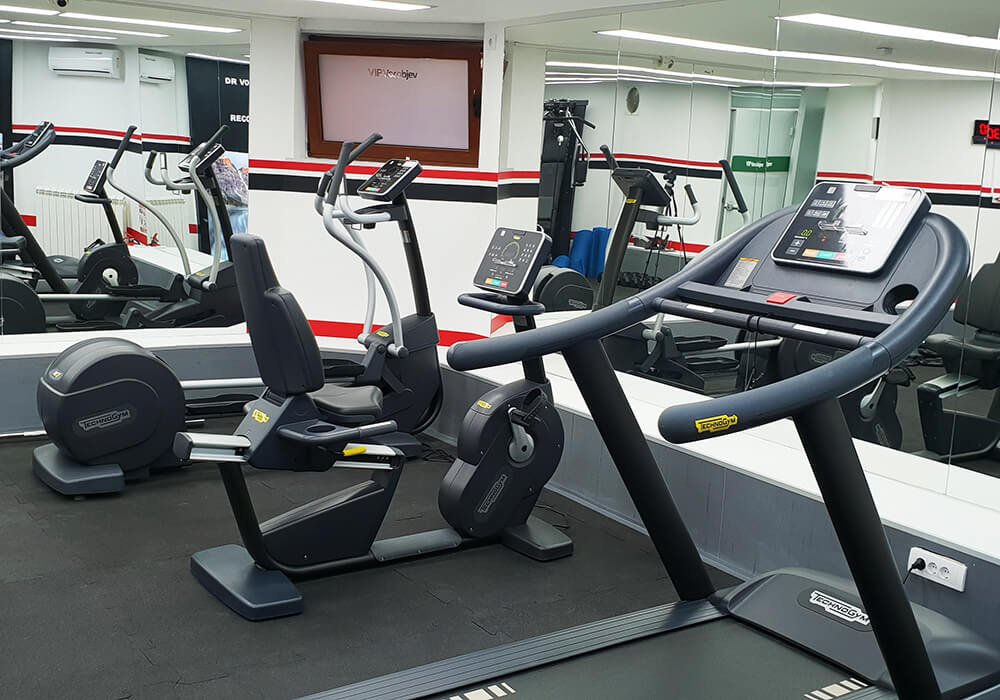 Complete rehabilitation, state-of-the-art medical treatment, and a comfortable environment will make it possible for you to leave addiction in the past! Get rid of addiction once and for and make your life meaningful again. With VIP Vorobjev clinic and your will, this is definitely possible and accomplishable!