Ever since the luxury rehab clinic VIP Vorobjev was established, the main goal was to provide our clients with the best possible treatments for different types of addiction. Located in the suburbs of Belgrade, Serbia, we aimed to establish a peaceful structure where people would be able to overcome their difficulties.
With that in mind, we created a luxurious facility which has all the latest medical devices, equipped to the highest of standards. Our team consists of experts with decades of experience, and we believe that is the thing that separates us from the competition.
For 23 years, we have served as a beacon of hope, helping people deal with mental issues such as depression, alcohol addiction, addiction to narcotics (opioids, cocaine, marijuana, benzodiazepines) and gambling. In those years, we successfully treated over 24,000 patients. Furthermore, we are always willing to learn and grow, and thus, our experts are constantly attending the biggest health conventions in the world.
Due to constant implementation of the latest techniques in addiction treatment, our success rate equals 86% when it comes to opioid addiction treatment and 92% when it comes to addiction to alcohol. All of the procedures that we use at the luxury rehab clinic VIP Vorobjev are completely painless and cause no side-effects.
Accommodation at the luxury rehab clinic VIP Vorobjev
We know that our patients deserve nothing but the best when it comes to accommodation as well. Therefore, our entire staff is always willing to go the extra mile to make the journey to a healthier life as smooth as possible. That transition is a lot easier if done in an esthetically pleasing environment, which helps the patients relax and find the comfort they need during these times.
All of our patients can relax in the gorgeous garden located just outside the clinic, or calm their nerves in front of the water fountain.
It has been proven that physical exercise increases the chances of achieving complete recuperation in a shorter time span. With that in mind, we installed a pool, where patients can find relaxation and improve their mood through some light exercise.
Besides the pool, our patients also have a chance to use a Jacuzzi, where they can relax muscles and relieve tension.
Rooms and other facilities
All rooms are designed by established architects in order to offer as much practicality as possible, without making compromises. Each room is equipped with a king size bed, hardwood floors, plenty of storage room, flat screen TVs, Wi-Fi and comfortable furniture.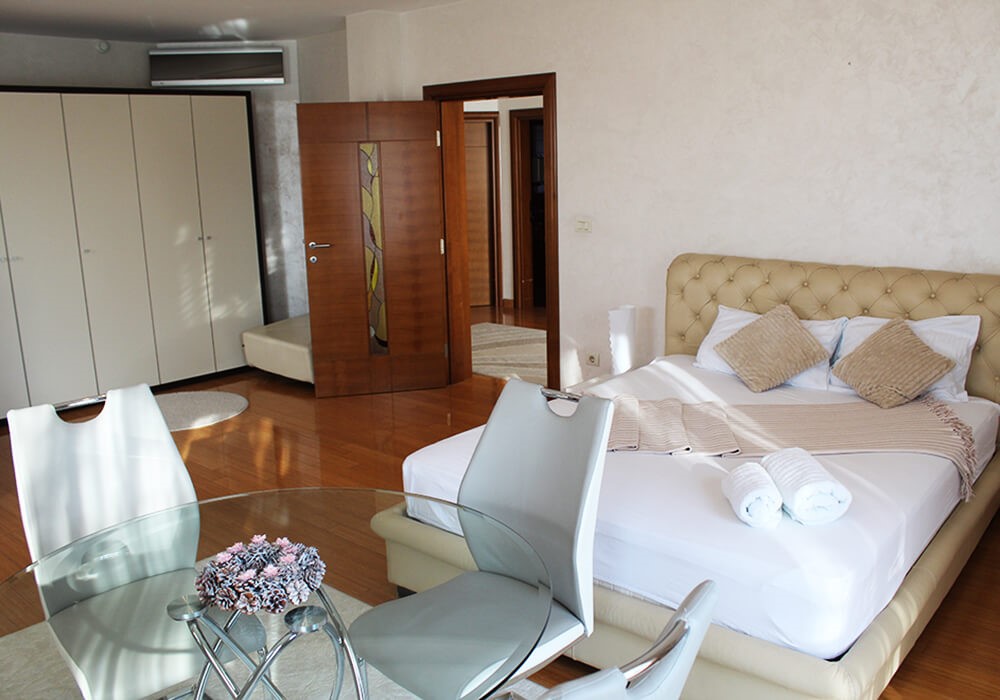 Most important of all, the rooms are cozy places where patients can recuperate, while feeling like they're at home.
Besides the accommodation, our clinic possesses all the latest medical devices, and all of the procedures are performed indoors. We take pride in offering nothing but the best treatments to our clients. The facilities are also adapted for people with special needs.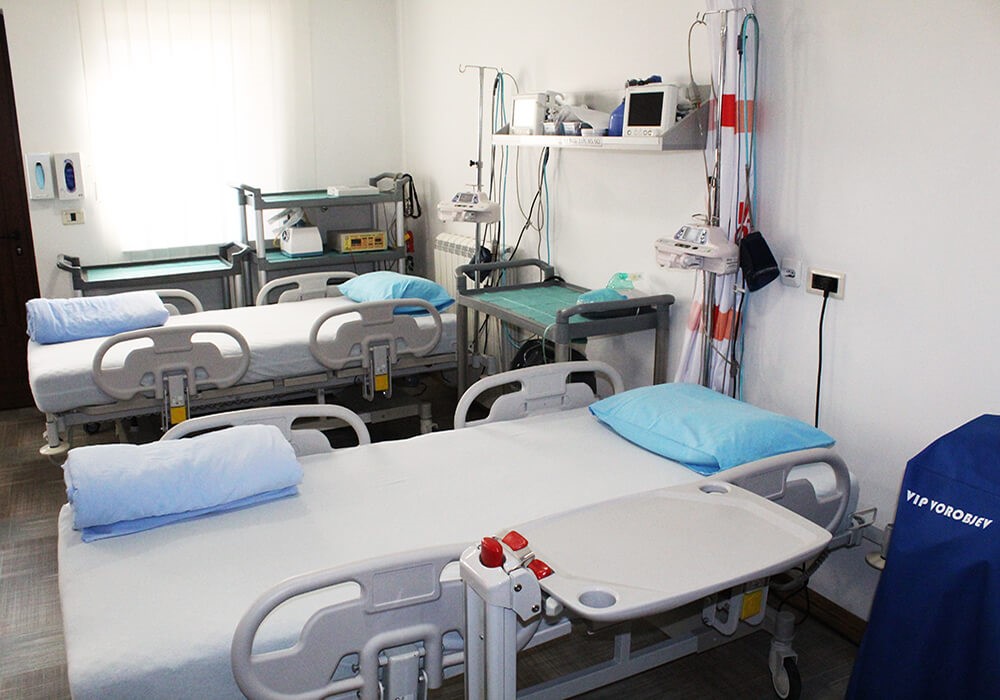 Inside the clinic, you can find a modern gym, with the equipment necessary to achieve full recuperation. All of the equipment is produced by an established manufacturer Techno Gym and it can be adapted for people of all ages and different physical conditions.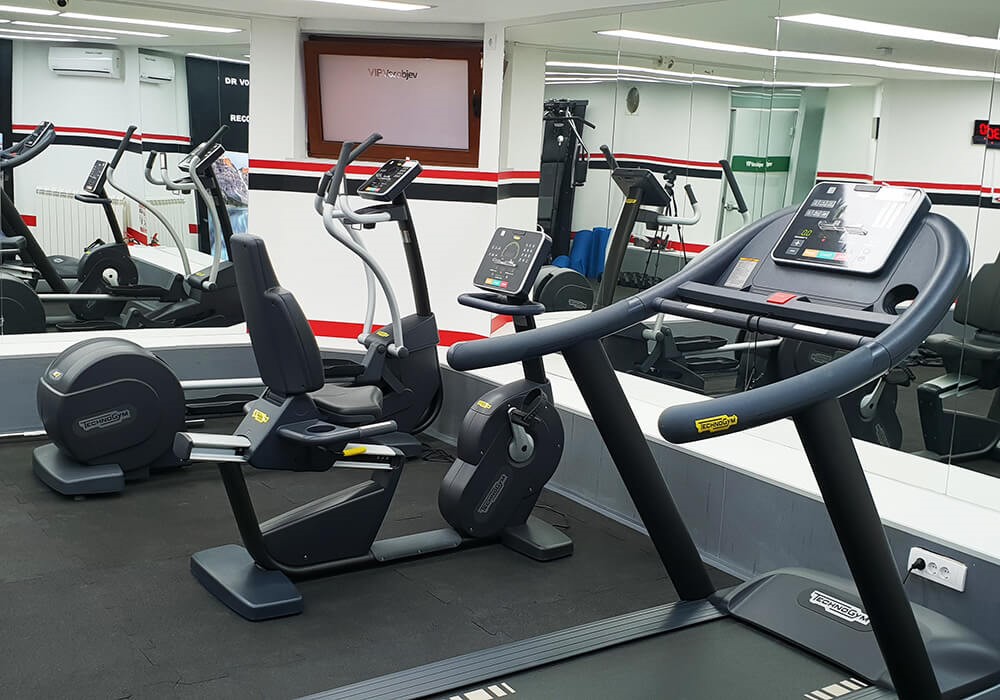 Our consultants are available at all times and will inform you in detail about the treatments we offer. The award we received at the International Summit in New York 2018. Gives us the proof that we're on the right path and we plan to build further success upon the foundations we have already established thus far.